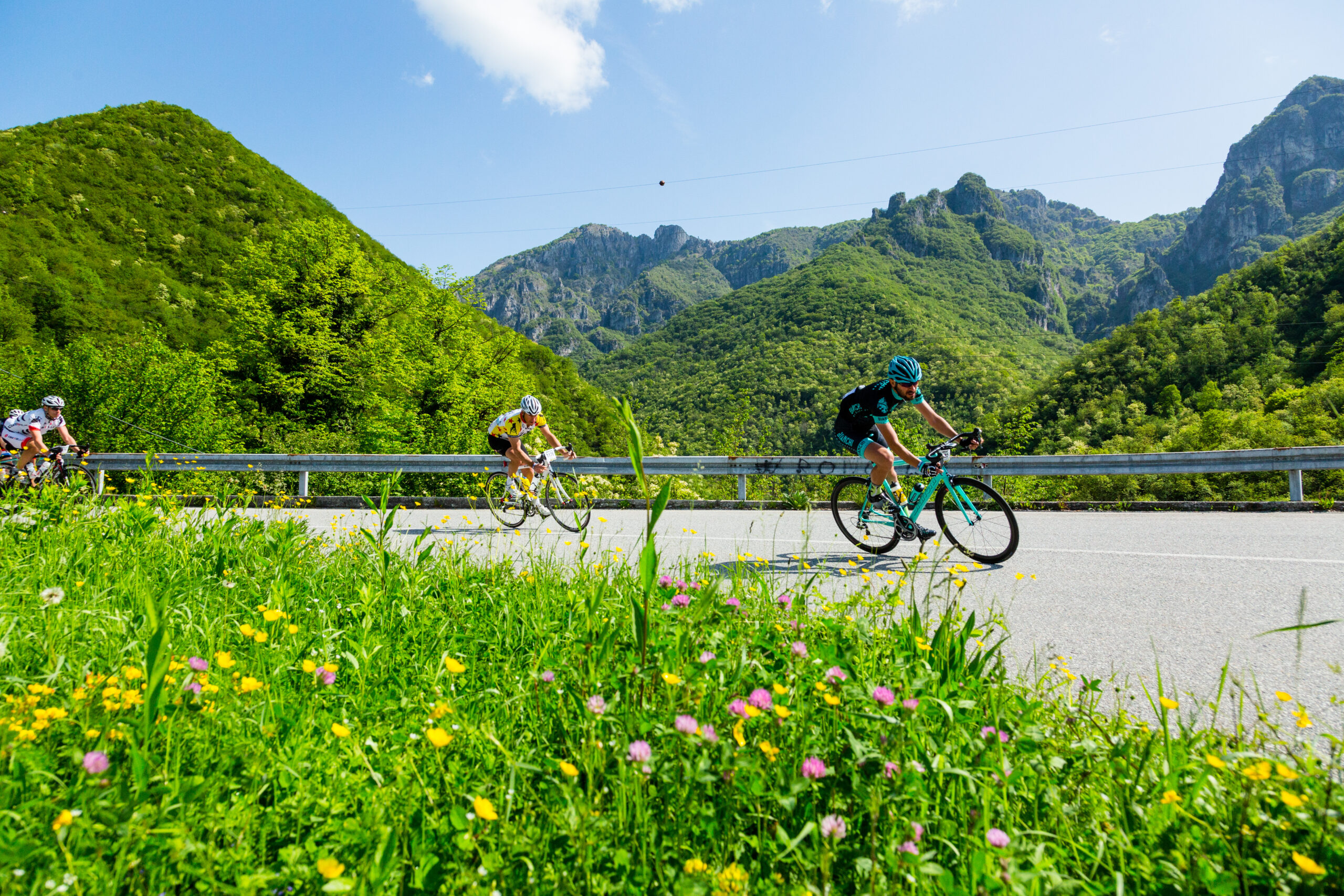 BGY Airport Granfondo sticks to tradition with three routes
The event scheduled on Sunday 14th May, 2023 in Bergamo confirms the three classical routes throughout the city and its province, showcasing the amazing cycling land. Riders will be allowed to choose their path on the road
The BGY Airport Granfondo, to be held in Bergamo on Sunday 14th May, 2023, will take off by sticking with the tradition. The G.M.S. organizers indeed confirmed the three different routes that made the Italian event a spring one-of-a-kind appointment for all cycling enthusiasts, keeping alive also the possibility to change distance after the start.
The three paths are suited for all kind of cyclists and levels of fitness: from the short route of 89,4 km (1.400 metre of elevation gain), to the medium one of 128.8 km (2.100 m elevation gain) and the long one of 162.1 km (3.050 m elevation gain). The different routes cross 6 valleys and no less than 37 municipalities, with start and finish in the heart of Bergamo.
All the participants will ride together until km 71: after climbing the legendary Selvino ascent, the short trail will turn towards the finish line, while the rest of the peloton keeps going, soon facing the Costa d'Olda and Forcella di Bura climbs. Once in Brembilla (km 111), the medium distance's group will head to the finish line, leaving the long distance's bunch to face the last two slopes, Forcella di Berbenno and Costa Valle Imagna. Once over the last climb, a long descent will bring all the riders left back to Bergamo.
The three routes feature approximately 23, 33 and 49 km of climbing. For the riders of the GIM category, the ones that allows all bikes (muscular, e-bikes, road, gravel and mtb), there will be a dedicated starting grid and it will be possible to tackle only the short route. Along the way, the three distances will be equipped with respectively 2, 3 and 5 refreshment points, in addition to the past party at the finish line.
Registrations for the different paths and categories are available until April 21st through the registrations page.