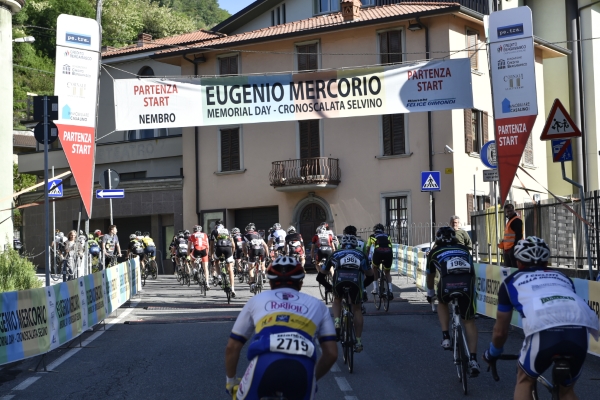 Final call for the "Jubilee" GF Gimondi
Deadline extended for the 20th edition's registrations: last opportunities to take part to an event that set a benchmark in terms of organization
The day is approaching: on Sunday May 15th, the 20th Granfondo Felice Gimondi Bianchi is ready to provide another exciting cycling experience. G.M. Sport organizers extended the event's registrations until race numbers are sold out. Like every year, the race dedicated to Italian cycling legend Felice Gimondi will challenge amateur riders on three different routes – short (89,4 km), medium (128,8 km) and long (162,1 km) – drafted by Felice Gimondi on the hills around Bergamo.
"We still have a few places available – Giuseppe Manenti said – and we decided to extend the deadline, but we know they will run out in just a few days. We are on the way to another great success: we have received requests from all over the world and we are glad that this Granfondo, year after year, is becoming an increasingly international event."
Sunday, May 15th, is not that far indeed, but everything is already set up. There's no room for improvisation a the GM Sport headquarters of GM Sport. For its 20th edition, the event will field an impressive force to guarantee the highest standards of safety, with over with 850 people involved: moto relays (55), traffic police motos (10), permanent mechanical assistance points (10), neutral wheel cars (2), feed zones (5), intermediate checkpoints (6), official following cars (15), service vehicles (25), FCI race directors (4), radio stations (60), White Cross operators (75), viability operators (300), including 60 from security forces.
Those who want to register should not waste a second, and choose one of the following modalities:
– Online on www.felicegimondi.it website
– Via bank transfer by downloading the registration form from the www.felicegimondi.it website
– At the organizing company's main office in Bergamo, Via G. Da Campione, 24 / c.
For more information: info@felicegimondi.com