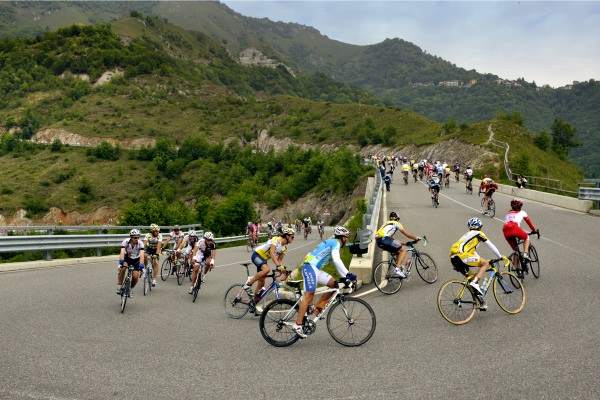 GF Gimondi Bianchi entries are officially over
GM Sport, organizing the 19th Granfondo Felice Gimondi Bianchi, to be held in Bergamo next Sunday, May 10th, wishes to inform that entries for the event have officially been closed. After the 2015 edition's goal in terms of participants has now been reached, there is no opportunity to get race numbers for the upcoming edition anymore.
Though regretting that many people might not be able to line up at the start due to late application, the organizers kindly ask cycling fans to consider the present information as definitive, and that no exceptions will be made. The organization would have no other choice than issuing a refusal to any further request.
It is also worth reminding that any replacement, addition or change to the entry list is not allowed from now on.
The Granfondo Gimondi Bianchi thanks everyone for their cooperation. See you next Saturday, May 9th, from 9:00 am to 8:00 pm at "Lazzaretto" (close to Bergamo "Atleti Azzurri d'Italia" football stadium) for race numbers and race packages collection.