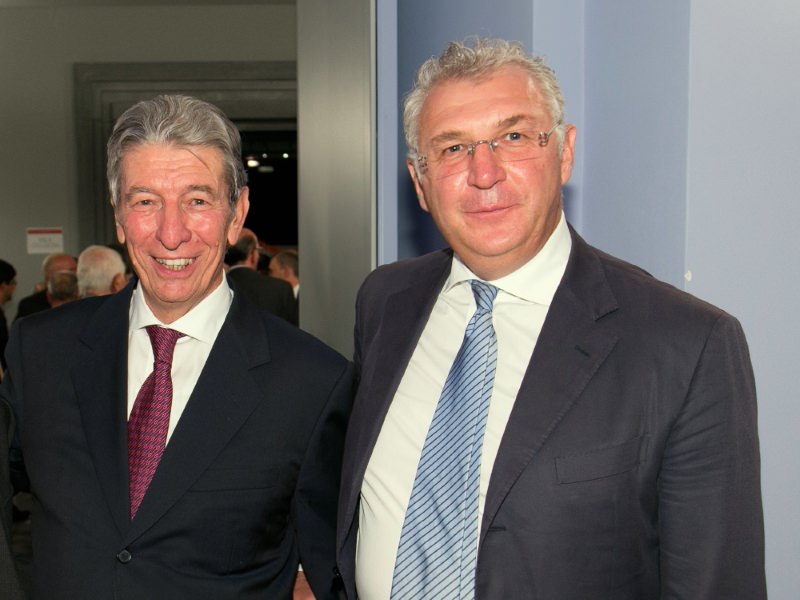 GF Gimondi Bianchi's organizer is a born talent-scout!
Amateurs, youngsters and off-road athletes: three years ago Beppe Manenti also brought to Italy Rohan Dennis, the new hour record holder
G.M. Sport led by Giuseppe Manenti will organize the 19th Granfondo Felice Gimondi-Bianchi once again to celebrate 50 years of Felice Gimondi's triumph at 1965 Tour de France. Sunday May 10th, thousands of athletes will tackle three amazing routes (short: 89,4 Km; medium: 128,8 Km; long: 162,1 Km) characterized by Bergamo's province tough ascents. Also in 2015, Bergamo will host both departure and finish.
Cycling legends such as Eddy Merckx, Roger De Vlaeminck, Francesco Moser, Moreno Argentin and Marco Pantani took part in Granfondo Gimondi, confirming the excellence of the Italian cycling all event. "This race is a jewel in the Granfondo calendar", Giuseppe Manenti said. – "Once the event was restarted in style after a year off, we can't look back to 2014 dazzling outcome, but just keep on working for a new edition aiming to make our event take another step up on the international scene".
Through 27 years in the office, Manenti and his staff also gave a significant contribution to youth cycling by organizing Memorial Davide Fardelli – from 2005 to 2012 – in Rogno (Bergamo, Northern Italy), an ITT international race for all categories, bringing in the spotlight strong riders like German Marcel Kittel and Judith Arndt, US Amber Neben, the Aussie prospect Luke Durbridge and last but not least the Hour Record holder Rohan Dennis, who won Memorial Fardelli's last edition, in 2012.
"We always supported the idea of multidisciplinarity, and promoted cycling events that emphasized such approach that has become very popular again recently", Manenti explained. – "At the time of Memorial Fardelli, both Durbridge and Dennis were almost strangers in road races. Now, they are professional riders in World Tour teams, Dennis set the Hour record and showed to be competitive in short stage races too. I'm not surprised at all, as he always had an excellent position on saddle, and was surely cut out for time trials. We are extremely happy for contributing to his technical growth".
Manenti's 360-degrees-view in cycling also brought to life the International MTB race GimondiBike, taking place in Iseo (Brescia, Northern Italy) on September 27th. In its 15-year history the event saw many off-road superstars such as Julien Absalon, José Antonio Hermida and Gerhard Kerschbaumer in the mix.
Those interested to enter the 19th Granfondo Felice Gimondi–Bianchi can do it online on the official website, or with postal order, bank transfer or directly at the organization office in Bergamo, via G. Da Campione 24/C.