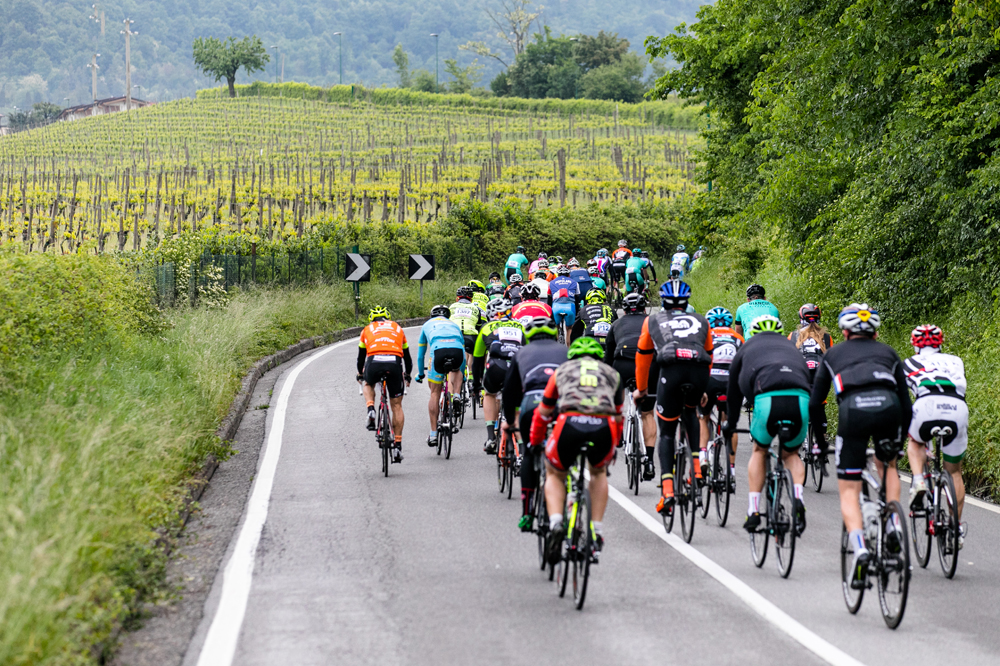 Registrations for the 22nd Granfondo Gimondi are still open
With three weeks to the event, dedicated to Felice Gimondi's 1968 Vuelta a Espana success, the organizers decided to extend the deadline until race numbers are sold out
There's still place on 22nd Granfondo Internazionale Felice Gimondi Bianchi's grid, to be held next May 6th, 2018 in Bergamo (Italy). With three weeks to the event named "Remembering the Vuelta" to celebrate the 50th anniversary of Felice Gimondi's overall win at the Vuelta a Espana, G.M. Sport organizers decided to extend the registrations' deadline until race numbers are sold out. It is the final call for the late or forgetful amateur riders and for those who couldn't secure their presence at the event until the April 13th deadline.
"As we checked we still have a few places available – organizer Giuseppe Manenti said – we decided to extend the registration's deadline, to give as many friends as possible the opportunity to celebrate on Granfondos' road the 50th anniversary of Gimondi's triumph at the Vuelta".
As in 2017, the amateur riders will test their skills and ambitions on three different routes – short (89,4 km), medium (128,8 km) and long (162,1 km) – charted by Felice Gimondi. Also this year the participants will have the opportunity to choose which way to go for during the race, without having to bound to one route or another at the moment of the registration or at the start line. Safety is once again the key: thanks to 120 further additional signalling officers, back from a training course sponsored by the GF Gimondi Bianchi's OC, the Bergamo's race will line up 837 people to ensure the safety of the 4.000 riders awaited at the start.
Participants can register on the official website www.felicegimondi.it, or at the G.M. Sport Office in Via G. Da Campione, 24/c – 24124 Bergamo (tel. +39 035.211721 – fax + 39 035.4227971.