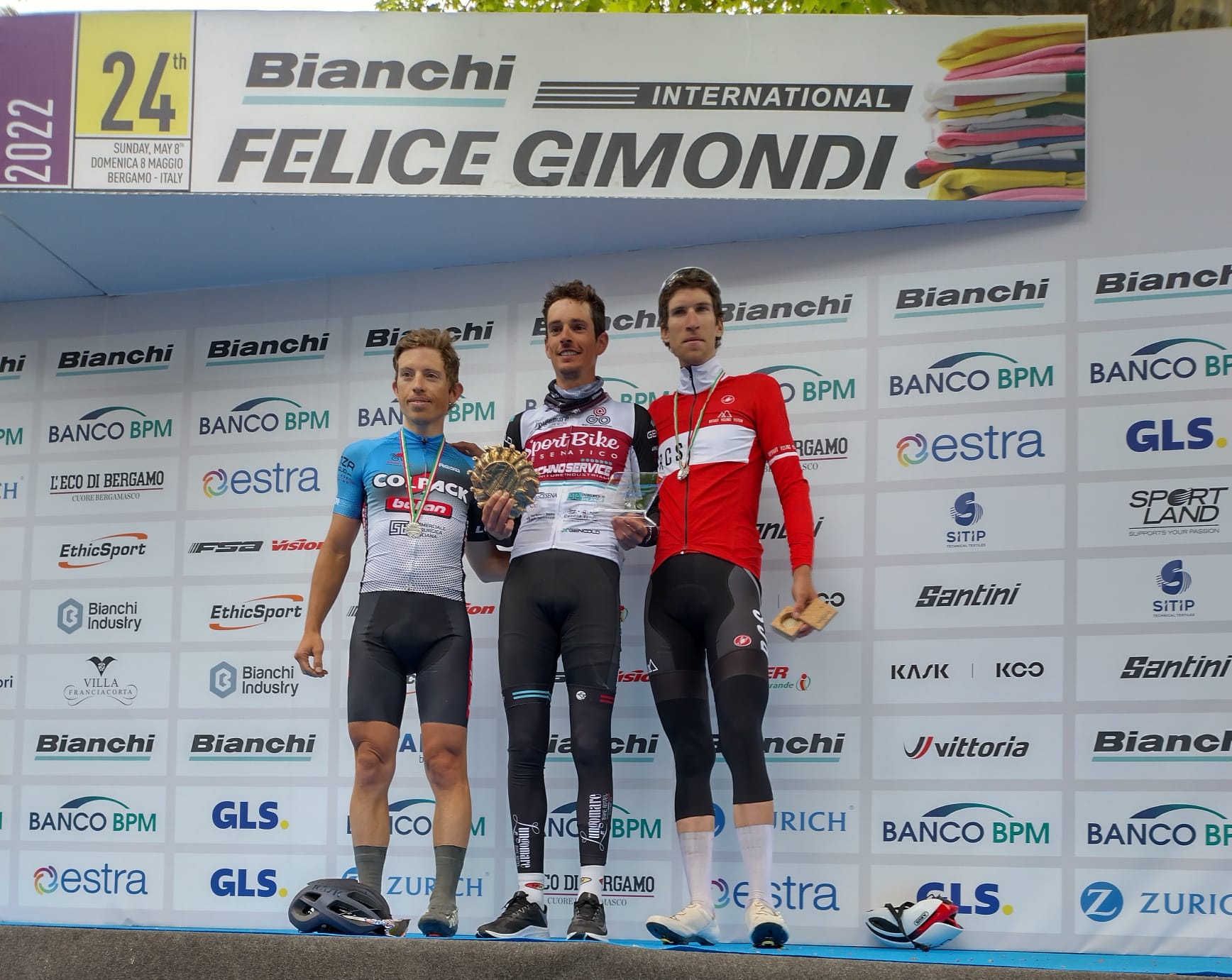 Manuel Senni e Annalisa Prato top-class winners in Bergamo
Big names honour the Gran Fondo Gimondi Bianchi in the long ride clinched by a former professional and a serial-winner in other main Italian mass events
Manuel Senni (ASD Borrello) from Cesena and Annalisa Prato (Team Mentecorpo) from Cuneo are the 24th Granfondo Felice Gimondi Bianchi's overall winners. The amazing cycling event in Bergamo returned in style after two years off also favoured by perfect weather conditions in spite of bad forecasts, while the rain falling down only when the race was over.
The event celebrates two outstanding winners indeed. Senni has been a pro rider until 2021 upon retiring for health problems, then he has started to compete in mass events from last January. The success at the GF Gimondi sounds as a great job completed with a 24" gap over French Loic Ruffaut (the only foreign rider who steps on the podium, actually cycling trainer in Switzerland), Andrea Gallo rounded out the top-3.
Annalisa Prato is otherwise known as previous serial-winner of other Italian mass events such as Nove Colli and Maratona dles Dolomites, but always on the medium course. This time Annalisa preferred to switch on the long one (even shortened to 145 km for a landslip in Bedulita) and it was the perfect choice. The winner has opened a 11' gap between her and runner-up Martina Trevisiol, followed by third-placed Maria Elena Palmisano.