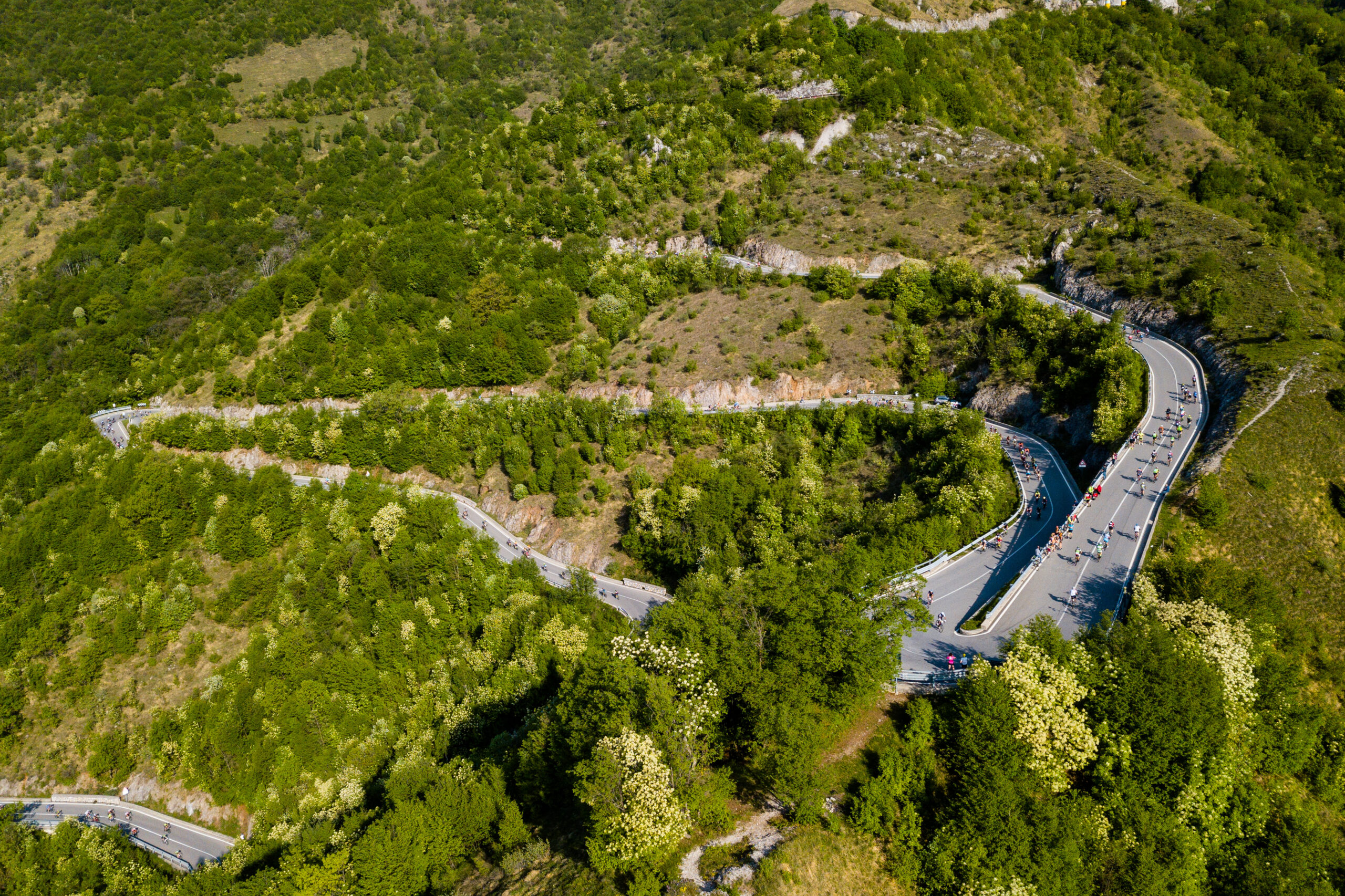 2021 GF Gimondi opens registrations from Monday, January 18th
Starting from upcoming Monday, January 18th, 9:00 am CET, registrations for the 2021 Granfondo Internazionale Felice Gimondi-Bianchi, to be held on Sunday, May 9th, will be open. 2020 entries can be renewed by adding 10 euros.
The 24th edition of the Granfondo Internazionale Felice Gimondi-Bianchi opens registrations from Monday, January 18th, 9:00 CET onwards: from then on, with little less than four months to go, anyone can book a spot to attend this historical mass event, to be held on Sunday, May 9th, in Bergamo.
After a season off, due to the Covid-19 pandemic, the Granfondo Gimondi-Bianchi is the perfect chance to start over for the city of Bergamo and the passionate riders from everywhere in Europe and beyond. The entries for the 2020 edition – unfortunately cancelled – will be held valid by adding a small 10 euros fee, to set off the organization ongoing expenses, while an update of the personal information will also be required in case of changes for all the 2700 participants registered last year.
Led by Giuseppe Manenti with the same passion and focus as for the last 25 years, GMS is working hard to guarantee higher organizational and safety standards due to new Covid-19 regulations.
Registrations are allowed from January 18th to April 17th filling the online form available on GF's official website, www.felicegimondi.it, or first-hand at GMS headquarter in Bergamo, Via G. Da Campione, 24/c – 24124 (phone +39 035.211721).
The 46 euro entry fee includes: front and rear race number, the official magazine and any additional information, TDS timing chip, memory medal (after the finish), certificate of participation, pasta party plus voucher for accompanying person, medical and mechanical assistance (spare parts excluded), bike storage after the finish, food services during and after the race, showers, results delivery via SMS and e-mail.
Exceptionally in this unique juncture, and out of respect of the challenges everybody is going through, the OC decided not to apply the 15 euros late registration extra fee for the 2021 edition.
A cult for many fans and collectors, the limited-edition shirt designed by the Italian firm Santini will be the same as for 2020, representing Felice's early days at "Sedrinese". A registration+special jersey combo for a total amount of 84 euros is a special opportunity not to miss.
The 2021 GF Gimondi – Bianchi will be held on the three classic routes – short (89,4 km), medium (128,8 km) and long (162,1 km) – personally drafted by Felice Gimondi himself. Meanwhile, the OC is already working beyond 2021 and will try to make the event available for all categories.
For further information: GMS Asd, info@felicegimondi.it, ph. +39 035.211721.