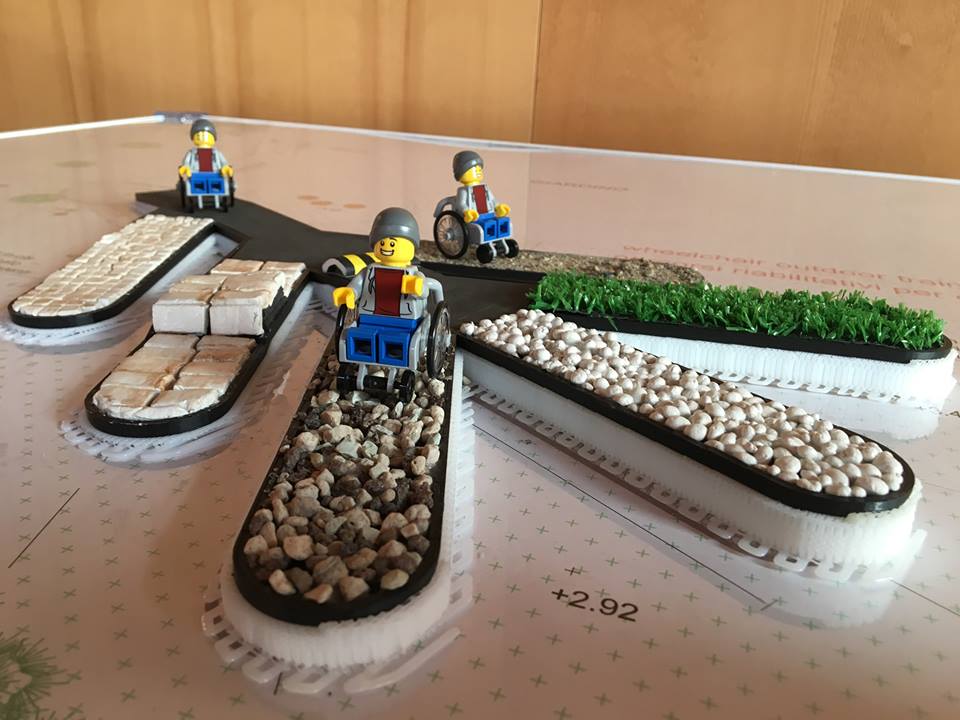 The Charity Entry, a Christmas gift for thousand smiles
A 2019 GF Gimondi-Bianchi special charity bib gives title to a VIP grip access and an official jersey autographed by Felice Gimondi, while giving a significant contribution to the Associazione Disabili Bergamaschi, operating in support of disabled people in Bergamo
Make a person happy while supporting many people, just at the same time: the upcoming Christmas allows again cycling enthusiasts and GF Gimondi-Bianchi's fans to wrap a unique, special gift. For the eighth year in a row the organizing team of the event – scheduled on Sunday, May 5th 2019 in Bergamo – set 25 Charity Entries to offer to the participants a more rewarding experience. This is the opportunity for everyone willing to help people in need.
In detail, the Charity Entry entitles to:
Start from the Vip grid (1/600)
The official 2019 jersey, realized by Santini Maglificio Sportivo – Made in Italy – with exclusive limited edition design. It is made to celebrate the seven champions who managed to win the overall ranking of the three main stage races – Giro d'Italia, Tour de France and Vuelta a Espana at least once in their careers: Jacques Anquetil, Felice Gimondi, Eddy Merckx, Bernard Hinault, Alberto Contador, Vincenzo Nibali and Cristopher Froome
Autographed jersey by Champion Felice Gimondi
The entries will be available until April 13th, 2019 upon availability of the limited 25 entries. Charity entries cost € 250, proceeds (entry fee deducted) will be given to the Associazione Disabili Bergamaschi supporting disabled people in Bergamo. "We're really proud of our close relationship with GF Gimondi, a historic and iconic event attracting athletes from all over the world. Besides the economic support, the event is a very remarkable occasion to share our commitment and our activity which started in this area 30 years ago" Claudio Tombolini, the President of Associazione Disabili Bergamaschi explained.
The Associazione Disabili Bergamaschi (ADB) was founded in 1988 by former patients and healthcare professionals of Mozzo's Physiotherapeutic Center (Italy). Every year ADB volunteers help over 100 disabled people and their families. ADB activities include residential, legislative and career advices, transportation (over 4.000 transfers for 70 people in 2017), sporting therapy and projects in collaboration with Mozzo's Spinal Unit, part of Bergamo's Hospital. Next spring Associazione Disabili Bergamaschi will launch the "Wheelchair outdoor training" at Mozzo's Spinal Unit, featuring grounds and obstacles that people with limited mobility will have to face everyday in their cities.
Since 2011, the OC helps the charity associations of Bergamo's nearby through the Charity Entry. So far the proceeds from the entries were allocated to Agenha Association (for the "Brick on brick" project for people with disabilities), My Name is Help – Onlus Association (for the "Adopt a nursey school" project), SIMBA Onlus – Behçet syndrome and disease Italian Association, and Amici della Pediatria ("Friends of Pediatrics").
How to register for 2019 Granfondo Gimondi-Bianchi
You can register for the 23rd edition of Granfondo Gimondi Bianchi either by filling in the online form on the official website www.felicegimondi.it, or at the G.M.S. Sport Office in Via G. Da Campione, 24/c – 24124 Bergamo (tel. +39 035.211721 – fax + 39 035.4227971).