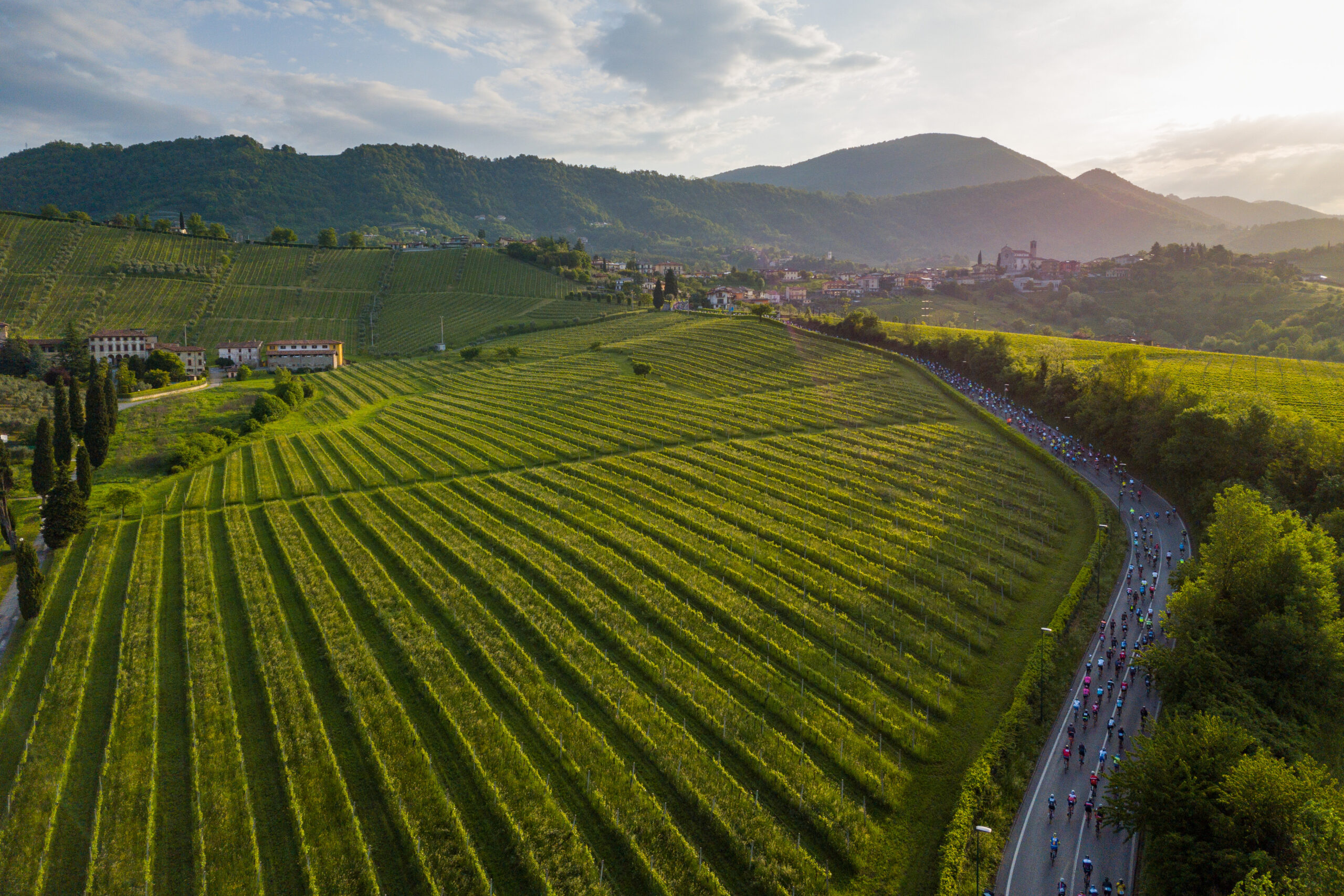 Granfondo Gimondi 2022 joins five Granfondo series
The 24th Granfondo Internazionale Felice Gimondi – Bianchi is in the calendar of five Granfondo circuits: Alé Challenge, Brevetto dei Campionissimi, Maglia Nera, Prestigio and Zero Wind Show
The appointment with the 24th edition of the Granfondo Internazionale Felice Gimondi – Bianchi is quickly approaching: on Sunday, May 8th, 2022, the event bearing the name of the unforgettablecycling champion Felice Gimondi will be back on the roads of Bergamo and its province.
After two years off due to the pandemic, the Granfondo Gimondi will give all cycling fans the chance to gain points for five different amateurs' series: Alé Challenge, Brevetto dei Campionissimi, Grand Prix Maglia Nera, Circuito del Prestigio and Zero Wind Show.
Alé Challenge will have its 16th edition from April to July, with Granfonfo Gimondi being the fourth out of twelve events. In the same time span, Brevetto dei Campionissimi will also be on, with the Bergamo event being the second of four stages. Granfondo Gimondi will also open the Grand Prix Maglia Nera (eight dates between May and September) and join the Prestigio series, which counts no less than fifteen appointments, with the GF Gimondi being the third one. Last but not least, Zero Wind Show circuit will have the Granfondo Gimondi as the turning point of its calendar (fifth of nine events).
All the information about each circuit are available on their own websites.
REGISTRATIONS ENTER THE LAST MONTH
The deadline for sign-ups to the 24th edition of the Granfondo Gimondi is around the corner: the clock is ticking fast towards Saturday, April 16th, leaving not more than one month to register and reserve a spot on Bergamo's starting grid.
Traditionally the G.M.S. organizers offer three courses and distances: the short one of 89,4 km, the medium one of 128,8 km and the long one of 162,1 km. Furthermore, starting from this edition, it will be possible to join the event with all kinds of bikes, either muscular or electric: for this new GIMcategory, only the short route is available.
It is possible to choose between two different registration fees and packages: 46,00 euro to participate in the Granfondo and 84,00 euro to add the special jersey of this year, the one of U.C. Sedrinese, realised by the sports knitwear factory Santini in limited edition, remake of Felice Gimondi's very first jersey.