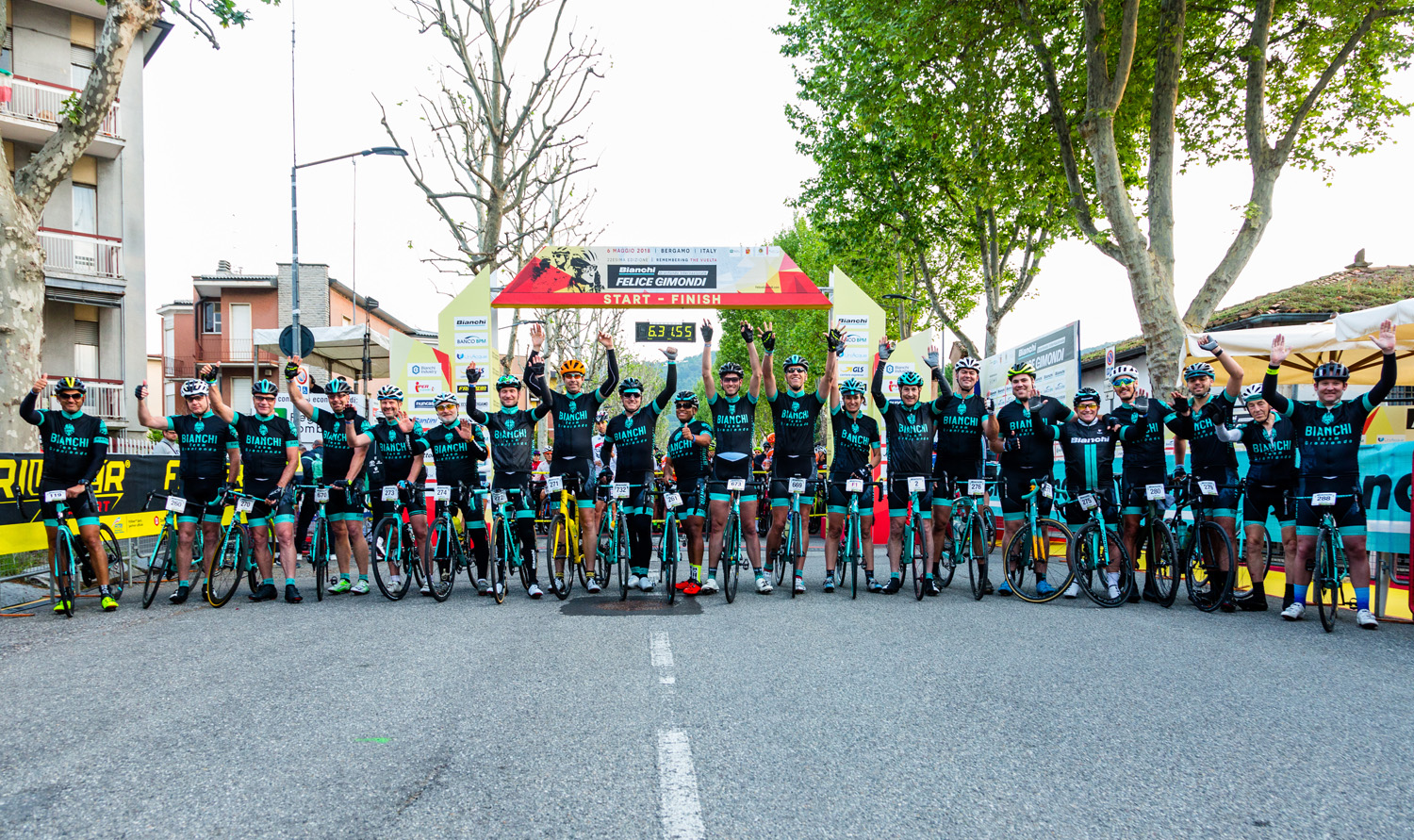 GF Felice Gimondi and Bianchi extend sponsorship agreement until 2024
The OC renewed the deal with Bianchi as title sponsor of Bergamo's event. The Granfondo will celebrate its 23rd edition next May 5th
Granfondo Felice Gimondi's OC and World-famed performance bicycle company Bianchi – renowned for product driven technology, Italian design and global market – renewed their sponsorship deal. Historical partner of the event, Bianchi will be title sponsor until 2024.
Bianchi considers the bond with the Granfondo as an opportunity to strengthen both its feeling with Bergamo's territory and the legendary figure of Felice Gimondi, one of the most representative champions in the Bianchi hall of fame. Morever, the Granfondo became an importante date for Bianchi's World, with international partners and stakeholders meeting in the event #ridewithus.
"The new five-year agreement with Bianchi is a key of our overall strategy about high-profile trade deals. We're extremely happy with Bianchi's decision of strengthening a deal that basically exists since the first edition, renewed year-by-year with most signicant and strategic spaces: it means we are considered a reliable and valuable partner. We believe this strategic bond can fruitfully develop over the years, with mutual satisfaction" GM Sport's Beppe Manenti, Granfondo organizer, explained.
Beyond the title sponsor Bianchi, the GM Sport aims at drawing attention of further "Made in Italy" cycling brands: "In Bergamo there are leading brands representing the essence of the Made in Italy. Next years our goal will be taking them on board, to put a lot of big ideas in practice together".
Dedicated to the "magnificent seven" riders who managed to win the triple crown (Giro d'Italia, Tour de France and Vuelta a Espana), the 2019 Granfondo will be held next May 5th in Bergamo (Italy) on the three classic routes – short (89,4 km), medium (128,8 km) and long (162,1 km) – personally drafted by Felice Gimondi.
How to register for 2019 Granfondo Gimondi-Bianchi
You can register for the 23rd edition of Granfondo Gimondi Bianchi either by filling in the online form on the official website (click here), or at the G.M.S. Sport Office in Via G. Da Campione, 24/c – 24124 Bergamo (tel. +39 035.211721 – fax + 39 035.4227971).