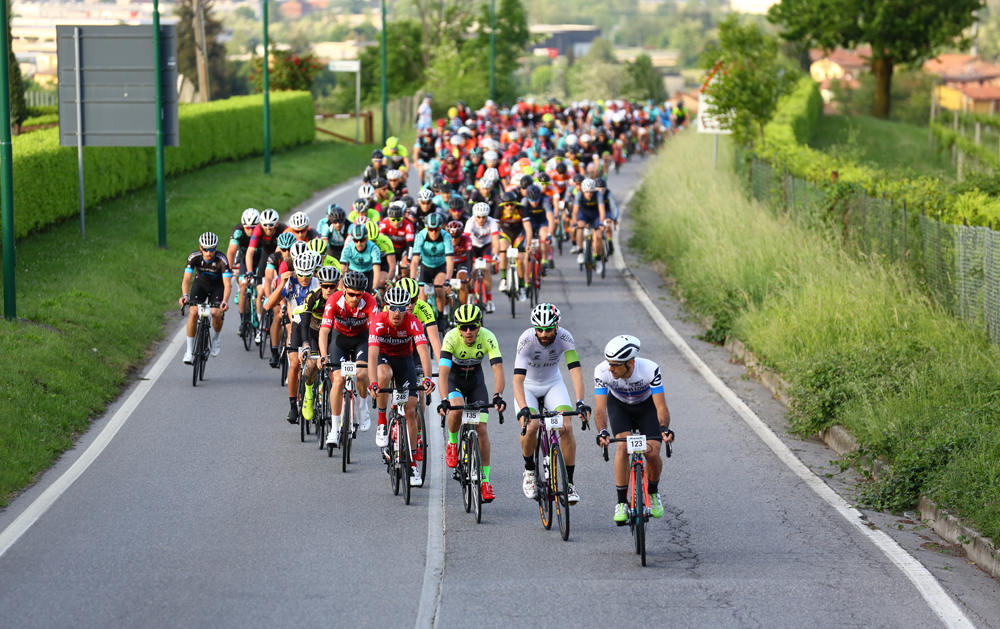 GF Gimondi Bianchi stands among most attended cycling events in Italy
With its match of historical charm and organizational efficiency, the Bergamo's Granfondo ranks second among Italy's amateur road cycling events for number of classified riders
Fifty days after the 22nd edition of Granfondo Felice Gimondi Bianchi, with over 4.000 registered athletes, the Bergamo's event can celebrate another positive result. The race organized by G.M. Sport currently ranks second among the Road Granfondo events in Italy for number of classified riders. Preceded only by the "Nove Colli" in Cesenatico, based on the figures provided by the official timing services, the Felice Gimondi – Bianchi welcomed 3.282 participants on the finish line, preceding Siena's Strade Bianche, Cervia's GF Via del Sale and Feltre's GF Sportful Dolomiti Race – these four events being all included in the space of only 88 units.
Altough not definitive, because other big Road GF events are yet to come, this rewarding figure as well as the number of registered riders, 4.032, take GF Gimondi Bianchi in the top part of both rankings. "In the last three years we constantly registered over 4.000 registered riders, and over 3.000 classified athletes in spite of concurrent events: in spite of every circumstance, our event always sits among the top and most popular Italian Granfondo events. Keeping a "podium" spot at the end of the season would be great. If not, we will try to do better next year." organizer Giuseppe Manenti commented.
The average number of registered athletes in the 22 editions has moved up to 3.836, confirming the appeal of an event counting on a historical charm and a top-level organization: the attention for riders' safety and the three courses were once again highly appreciated in 2018. For the fifth year in a row, most of the participants (1.511: 1.430 classified men, 81 women) chose the 128,8 km medium course, the 46% of the total peloton (and the percentage is growing in recent years). The 89,4 km short course was preferred by 913 riders (842 men, 71 women), 27% of the total classified. The 162,1 km long course was chosen by 858 riders (819 men, 39 women), 26,1%.
169 foreign athletes out of 223 registered finished the race, as all the 32 "Puntuali" – the riders who took part in all the 22 edition – also did. Twenty-four Nations and five continents were represented in Bergamo. Europe took the lion's share, lining up riders from Austria, Belgium, Bulgaria, Croatia, France, Germany, Ireland, Luxembourg, Macedonia, Norway, Netherlands, Poland, UK, Czech Republic, Russia, Spain, Switzerland, Hungary and Italy. South Africa (Africa), Colombia, USA (Americas), Japan, Russia, South Korea (Asia) and Australia (Oceania) completed the 2018 GF Gimondi's World map.