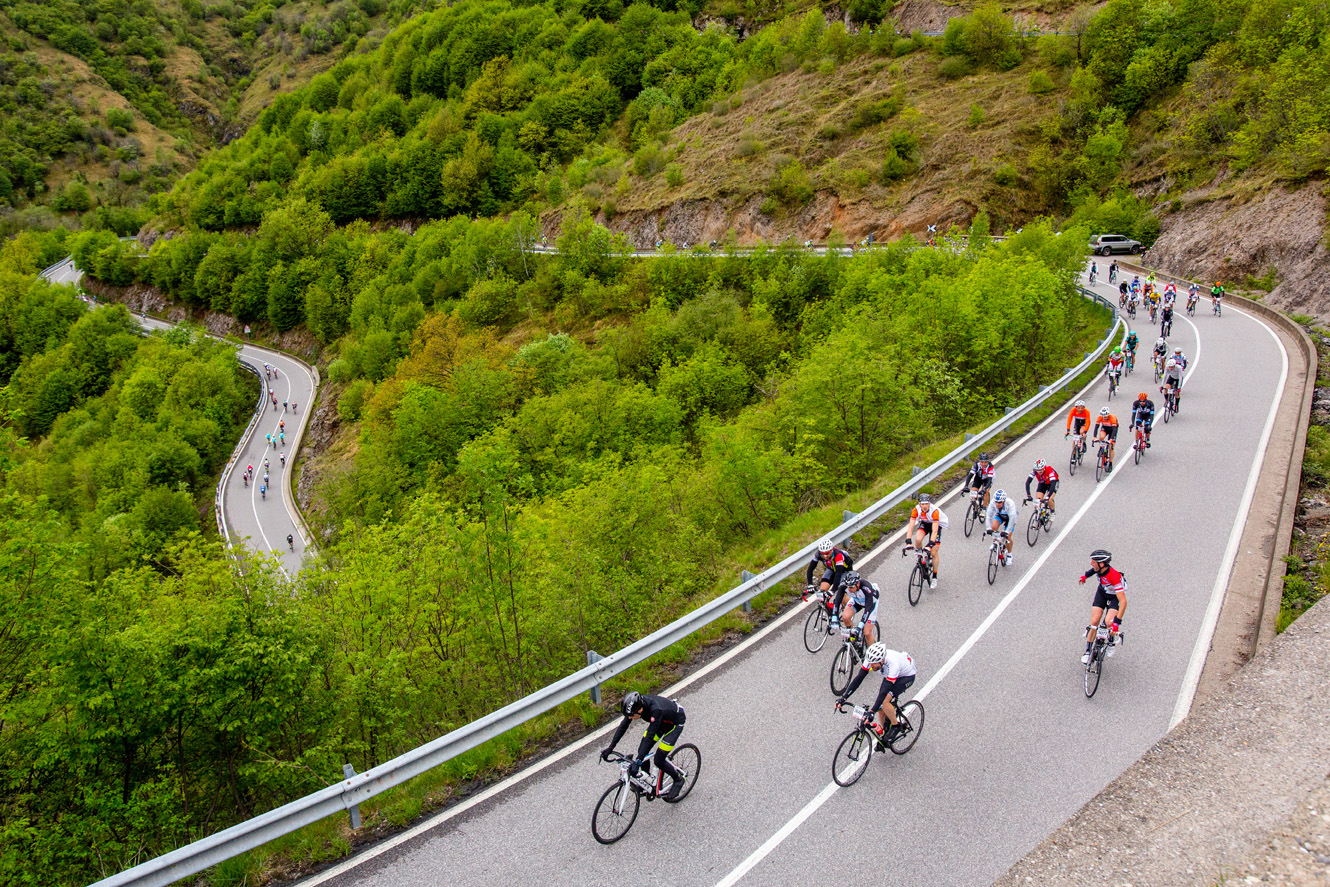 GF Gimondi Bianchi key battleground of cycling4all series
The 23rd edition of the event in Bergamo, to be held next May 5th, is included in the Giro delle Regioni and Maglia Nera circuit's fixtures
Granfondo Internazionale Felice Gimondi Bianchi will be part of the six-round 2019 Giro delle Regioni on the road, Italy's traditional GF circuit to be hosted in five regions: Liguria, Emilia Romagna, Lombardia, Veneto e Trentino. The participants of the 23rd edition, next May 5th in Bergamo, will ride on the three classic routes – short (89,4 km), medium (128,8 km) and long (162,1 km) to secure points for the challenge organized by Sport Service.
Giro delle Regioni on the road's first out of six rounds will be the GF Tarros Montura (La Spezia, March 31st), followed by GF Giancarlo Perini (Carpaneto Piacentino, May 1st), GF Gimondi Bianchi (Bergamo, May 5th), GF Alè la Merckx (Verona, June 9th), GF Leggendaria Charly Gaul (Trento, July 14th) and GF Scott Piacenza (Piacenza, September 1st). The best participants of every series will be awarded: the ranking will be determined by the sum of the best four results on the same type of course (Long or Medium). The Team's classification will be based on the number of patented riders. Registrations for the "Giro delle Regioni on the road 2019" are open until Friday, March 24th.
As in the past editions, the GF Felice Gimondi Bianchi will also be part of the Maglia Nera Circuit, a 7-race grand prix entitled to Giovanni "Nani" Pinarello, the historical "maglia nera" of the 34th Giro d'Italia in 1951. Besides the event organized by G.M.S. in Bergamo, the Grand Prix Maglia Nera calendar also features GF Città di Padova (Padua), GF Segafredo Città di Asolo, Corsa per Haiti in Cividale del Friuli (Udine), Sportful Dolomiti Race in Feltre (Belluno), GF Pinarello in Treviso and the 6XAndrea TTT in Jesolo.
Registrations are open until Friday, March 31st. The circuit's classifications are reserved to the challenge's participants, divided into short and long route finishers. The five best placements out of the six Granfondo will be taken into consideration, in addition to the final team time trial.
Every granfondo of the circuit will host a dedicated Maglia Nera tent for the collection of the race pack for the Grand Prix participants. The awarding ceremonies will be held in Jesolo at the end of the 6XAndrea race on September 22nd, with awards to each category (8 for long routes, 9 for short routes e 3 for women), plus individual awards for the amateurs. Also the teams with 10.000 kilometres ridden by the challenge participants, and the "maglia nera" (last-place finishers) of each category, will be recognized.
How to register for 2019 Granfondo Gimondi-Bianchi
You can register for the 23rd edition of Granfondo Gimondi Bianchi either by filling in the online form on the official website (click here), or at the G.M.S. Sport Office in Via G. Da Campione, 24/c – 24124 Bergamo (tel. +39 035.211721 – fax + 39 035.4227971).