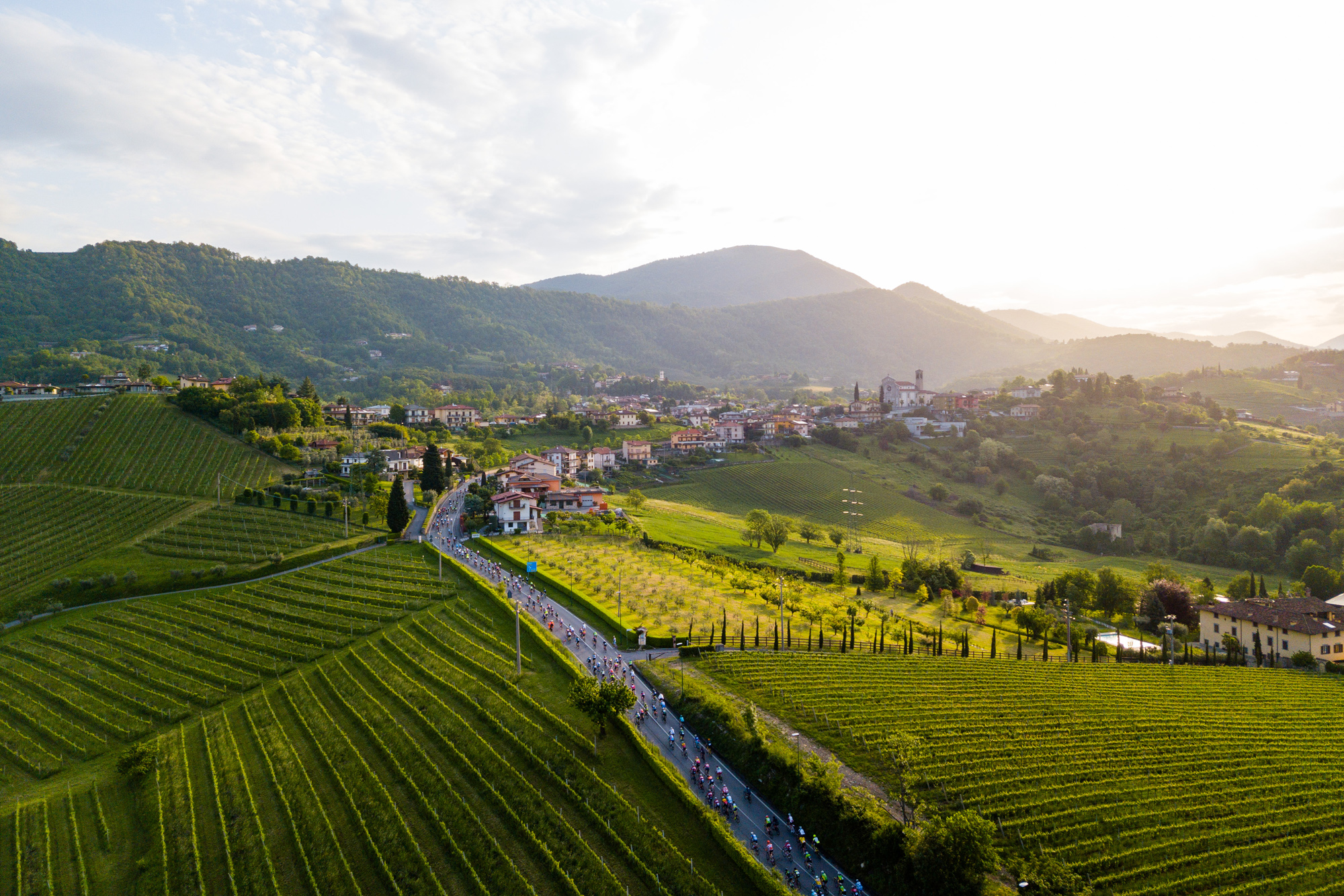 The GF Gimondi Bianchi marshals a safety task force
The 23rd edition to be held in Bergamo next May 5th will count on 880 people on duty. Local authorities ordered a 90-minute stop to the vehicle traffic for the transit of the over 4.100 participants
The 23rd Granfondo Internazionale Felice Gimondi Bianchi, dedicated to the "Giants of the Grand Slam" and gathering in Bergamo over 4.100 cycling amateurs next Sunday May 5th, pays as usual great attention on the riders' safety.
The local authorities ordered a 90-minute stop for the vehicle traffic, in both directions and on each on the three courses (4 hours and a half in the final part) for the transit of pover 4.100 participants through 37 towns and cities. After the transit of the broom-wagon,, the traffic will be partially reopened, to ensure the further athletes to ride safely, under the supervision of the Law Enforcement.
On the roads of the 23rd Granfondo Gimondi Bianchi 75 Law Enforcement officers (Local Police included) and 218 additional signalling officers (about one hundred back from a training course sponsored by the GF Gimondi Bianchi's OC) will take care of safety including the crossoads on the three course. 880 people overall will be on duty on the Gimondi's roads, including 51 motorcycle technical escorts, 12 traffic police relays, 2 coordination patrols, 15 OC cars, 9 ambulances, 3 medical motorcycles and 2 medical cars.
Meanwhile the GF Gimondi Bianchi's participants warm-up to tackle the three Granfondo's classic routes: the 162,1 km long route with six climbs; the 128,8 km medium route featuring four uphills; the 89,4 km short route with three climbs.