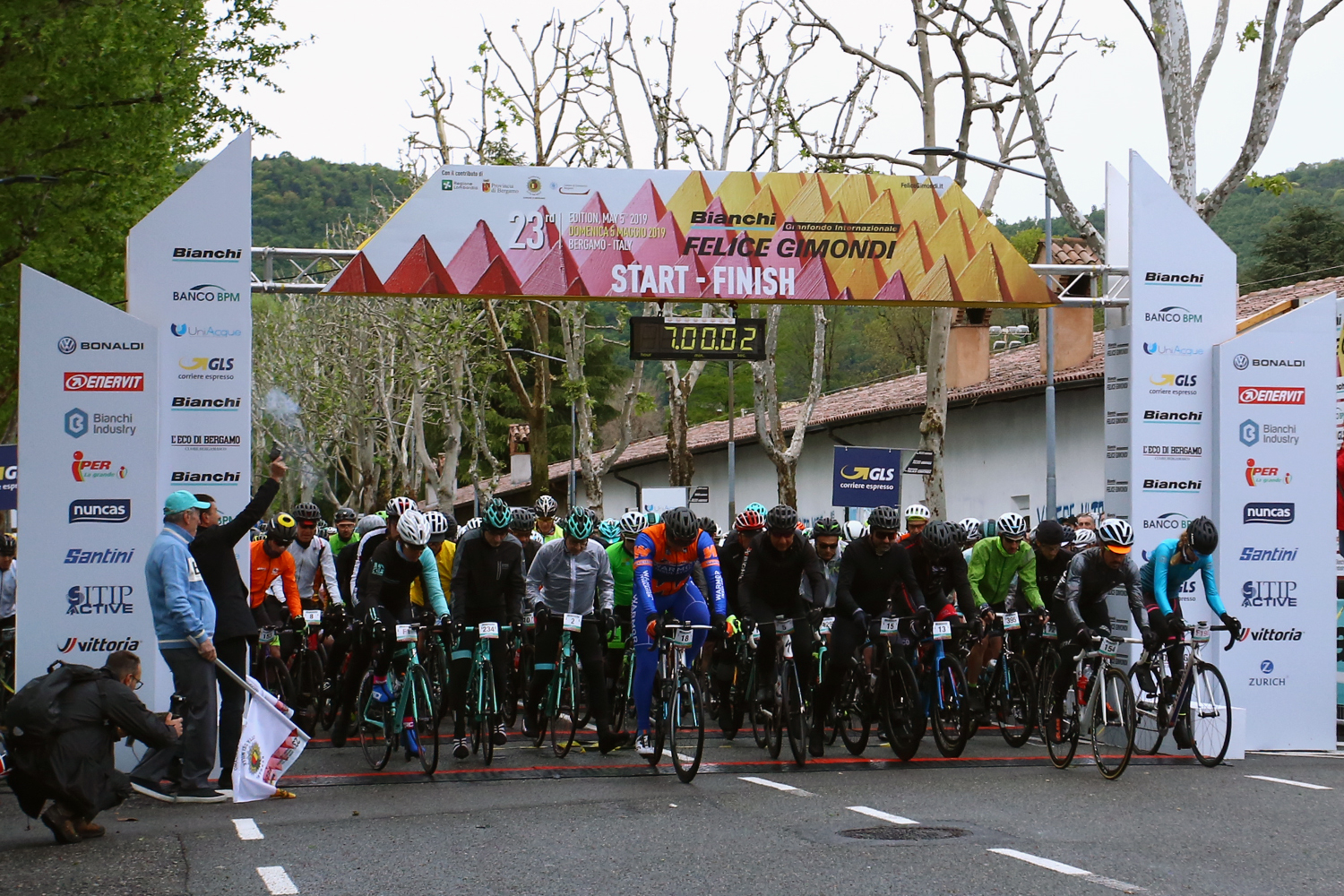 Shortened race due to bad weather, the organizers announced
The adverse weather conditions forced the GF organizers to ban the medium and long courses and to make the race go only on the shorter distance (89,4 km): "Safety comes first anyway"
After the strong rainfalls during the night in the whole Bergamo's province, the 23rd Granfondo Gimondi Bianchi organizers had to take a sorrowful but essential decision banning the medium and long courses to make the race go only on the shorter 89,4-km distance, including Colle del Pasta, Colle del Gallo e Selvino climbs (the temperature on top was 3° this morning).
"Due to such a bad weather conditions, there was no other choice, although we carefully checked any possible option earlier. We feel very sorry for all those aiming to race the medium or long course, but climb up further after Selvino would have been too dangerous and likely snowy, not to say about the problems occurred in Val Taleggio for the heavy rain. Provided that safety lies as our priority, we put the basis to guarantee the race taking place in suitable conditions", the organization manager Giuseppe Manenti, explained.
As announced yesterday, the starting time remained set at 7:00 am CET. "Have fun and be extra-careful", Felice Gimondi personally adviced to all the participants.
Bergamo, May 5th, 2019