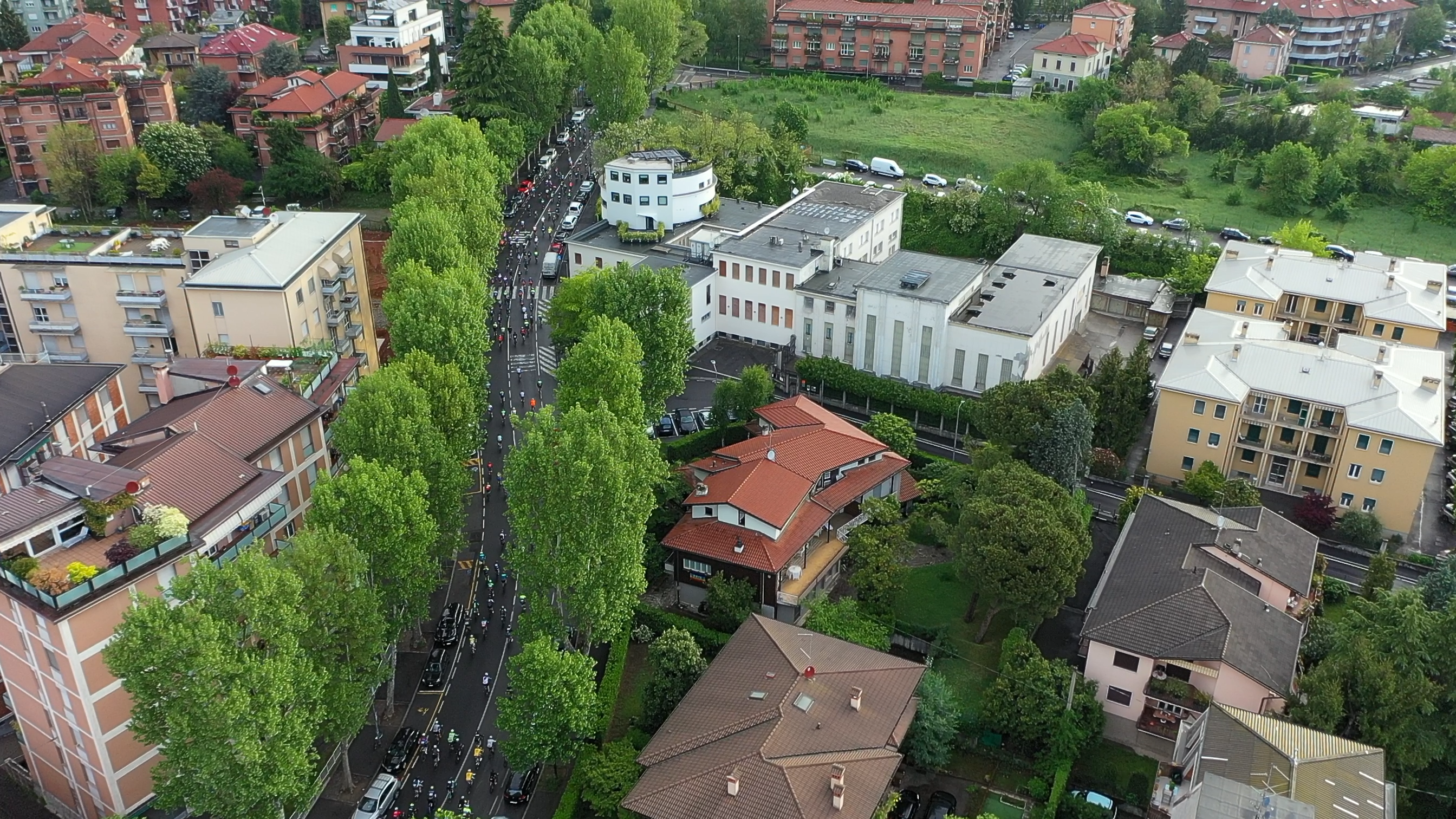 BGY Airport Granfondo brings safety on the road
The traffic closure plan for Sunday 14 May along the 37 Bergamo municipalities involved in the three routes of the cycling event has been issued, in order to ensure to all participants the best conditions to race
When talking about safety, the numbers speak for the BGY Airport Granfondo and for the organisers of G.M.S. Over the years, the company behind the Bergamo event, scheduled for Sunday 14 May, has trained no less than 264 Additional Signalling Officers (ASA), that is the personnel protecting junctions, crossroads and critical points along the routes.
An effort that has no match in Italy when considering the individual organising committees in the Granfondo world, and which – thanks to the fundamental coordination with local authorities and Law Enforcement, – will guarantee the smooth running of the event.
Regarding traffic closures on the roads of the municipalities involved in the race, the competent authorities have ordered a 90-minute stop for the vehicle traffic starting with the transit of the first rider, in both directions and on each on the three courses, for the safety of the participants. Following the transit of the broom-wagon, the traffic will be partially reopened, to ensure the athletes who dropped out of the Granfondo to ride safely, under the supervision of the Law Enforcement. The OC also reminds to all riders to strictly follow common road regulations.
On the roads of the new BGY Airport Granfondo 55 Law Enforcement officers will be deployed, together with 100 additional signalling officers. In addition, 186 marshall will be patrolling the minor crossroads on the three courses. From a vehicle side, there will be 40 technical escorts, 12 traffic police motorbikes, 2 coordination patrols, 9 ambulances, 9 spot for mechanical assistance, 4 electric bikes for the last-km support, 5 volunteers of alpine rescue and – for the first time – 5 OC cars which are fully electric, in order to improve the sustainability of the event.
PRELIMINARY OPERATIONS START ON SUNDAY
The three routes of the BGY Airport Granfondo (89.4, 128.8, 162.1 km) are ready to welcome the riders through the province and city of Bergamo.
From Saturday 13th May, the Granfondo will be officially up and running with the preliminary operations by the Lazzaretto headquarters (Piazzale Goisis, Bergamo), also hosting the Expo Village for brands sponsors of the event. Race numbers and race package must be collected here between 9.00 am and 8.00 pm, while on Sunday 14th May the grid will be open from 6.10 to 6.50 am: the start is scheduled for 7.00 am.