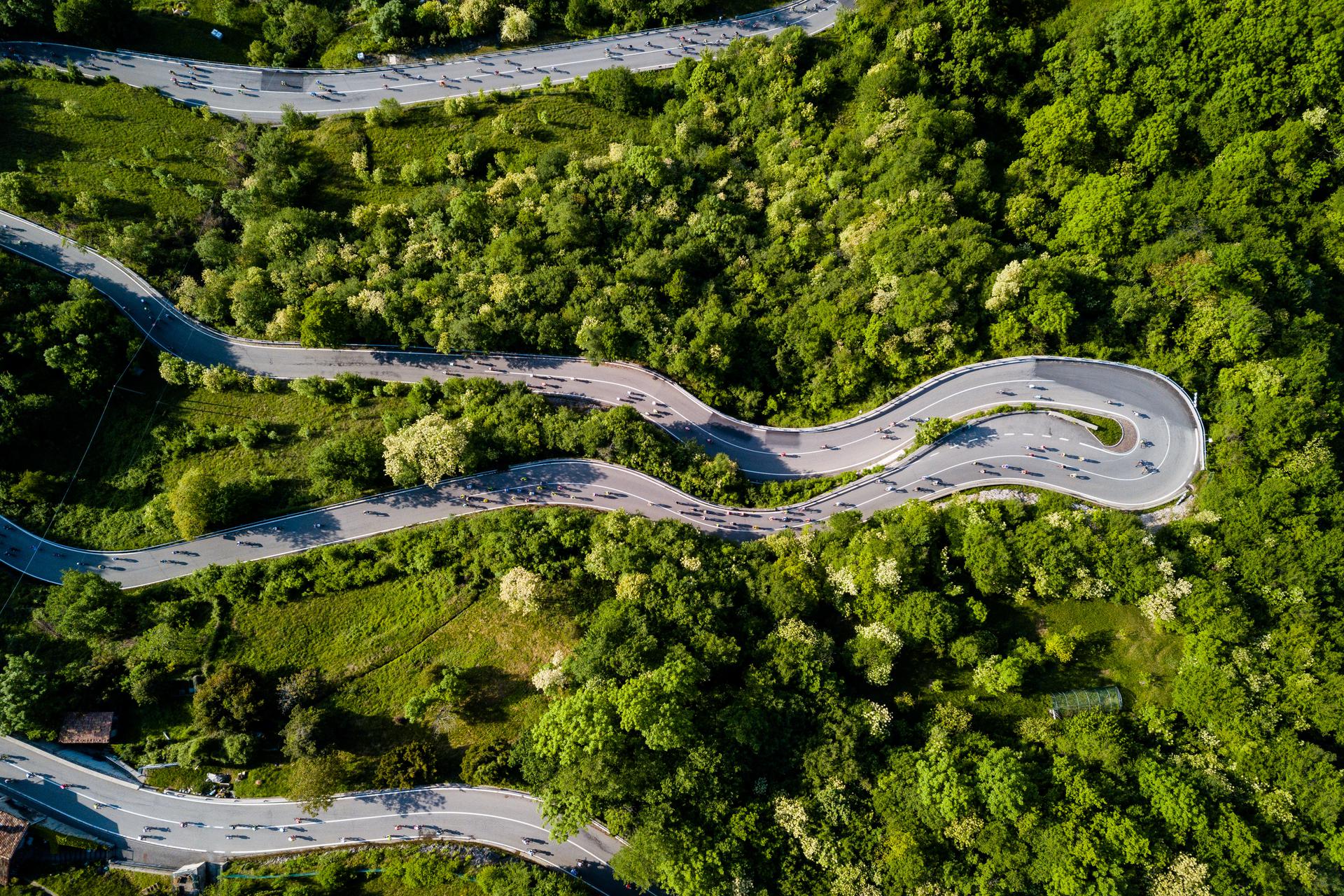 GF Gimondi restart set the date on May 8th, 2022
The two-year off due to the Covid-19 pandemic have not affected the organizers' aim to offer to the riders a high quality Granfondo Internazionale Felice Gimondi Bianchi and the chance to renew their registrations
The Granfondo Internazionale Felice Gimondi Bianchi is ready to be brought back on the agenda on May 8, 2022. The date for an appointment that all two-wheel lovers are eagerly awaiting has been chosen, as usual, following the announcement of Atalanta's calendar in the 2021/2022 Serie A. In fact, the Granfondo Gimondi Bianchi will take place in conjunction with an away match of the team from Bergamo, in order to guarantee the participants the best possible road safety conditions, especially in the stadium area, which has always been its core.
The return of the event dedicated to Felice Gimondi represents a new beginning after two tough years for the whole country and for Bergamo, one of the cities most affected by the Covid-19. To get back on track after these major issues is a strong message from G.M.S., the event's organizer, aiming to pay homage to the champion of Sedrina by repopulating the city, as well as its province, with bike lovers.
In the coming weeks, the organization will provide all the information regarding the registration procedure: those who already signed up for the 2021 edition, will automatically be confirmed also for 2022, with the only request to produce a new signed form at the re-opening of the registrations. As for those enrolled to the GF Gimondi Bianchi 2020, also cancelled because of the pandemic, they will have the opportunity to confirm their registration by adding € 10 as fee adjustment, within January 31st, 2022.
The commemorative jersey, heirloom for many two-wheels and Felice Gimondi fans, will be the uniform of the "Sedrinese", the first cycling team of the unforgotten champion, the same designed by the organization for the 2020 edition and crafted by Santini.
The formula of the event will be the classic one, with the three different distances designed by the late Felice Gimondi himself, starting from the "short" route of 89.4 km, followed by the "medium" one of 128.8 km and ending with the "long" distance of 162.1 km.
For further information: info@felicegimondi.it