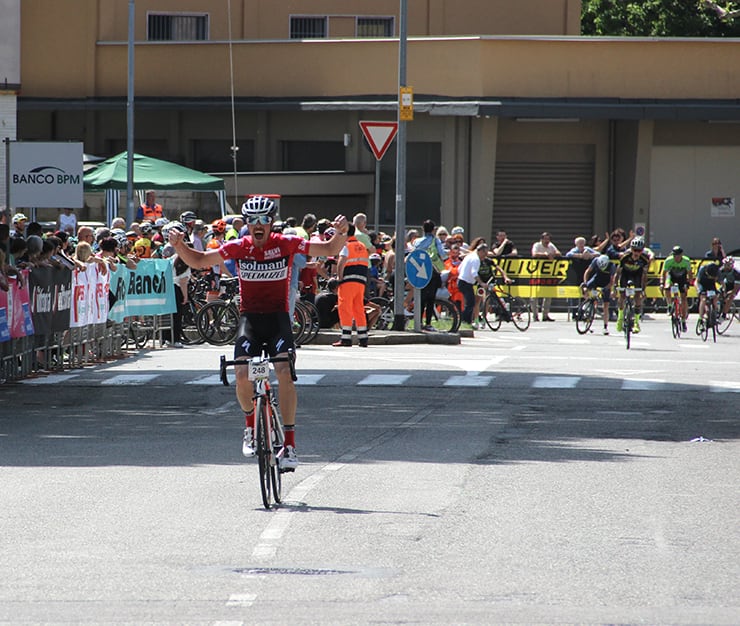 A thrilling finale grants Dario Giovine the overall win
The most cherished title of Granfondo Gimondi Bianchi has often given rise to controversy lately. Last year the winner was disqualified for irregular start, this time the reason was for everybody to see, just meters away of the finishing line.
Five riders were in the run for victory at the end of the 164,1-km long route, when a crash occurred at the last bend, jeopardizing the sprint and leaving Dario Giovine (Team Isolmant) free way to the overall success.
In the post-race, Giovine was accused of causing the crash tough he refused any burden, "I was on the front, no way to know what happened just behind me".
The runner-up, Tuscany's Stefano Cecchini was the most disappointed, while third-placed Paolo Castelnuovo accepted the race outcome with fair-play. However the jury validated the result.
In return, no controversy came up from the women's race, as Manuela Sonzogni soloed to win completing Team Isolmant's outstanding performance. Past winner in 2015, she had also won last year's medium race.