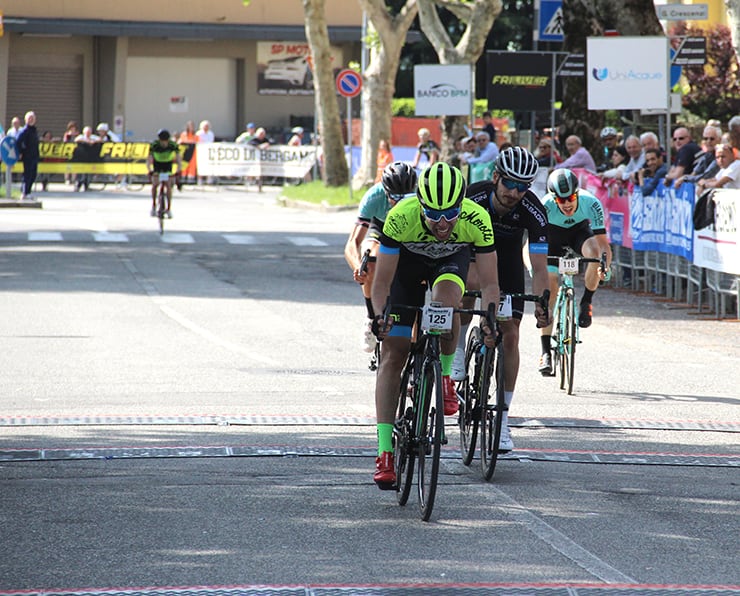 Catch-all Team Morotti sweeps the medium with Cremaschi and Donadoni
Team Morotti is taking all the Granfondo Felice Gimondi Bianchi's glory once again. After the victory claimed by Glauco Maggi on the short course, Bergamo's team took it all on the 128,8-km medium route taking both the top podium spots with Fabio Cremaschi and Alice Donadoni, the latter already capable of winning among women two years ago.
A four-man sprint decided the outcome for the men on the medium course: although he planned to compete on the short one, Cremaschi changed plan along the way and eventually outsprinted Michele Attolini and Daevid Trapello – second and third respectively, same as last year – locking a 3h30.48 time.
A clerk in his daily life, Cremaschi explained: "My teammate Cantini, who won the medium in 2017, had physical problems on the Selvino climb and had to withdraw, so I decided to play my cards on the medium distance, and I was lucky afterwards".
Attolini, who works as a designer, was understandably disappointed, being runner-up for the third year in a row.