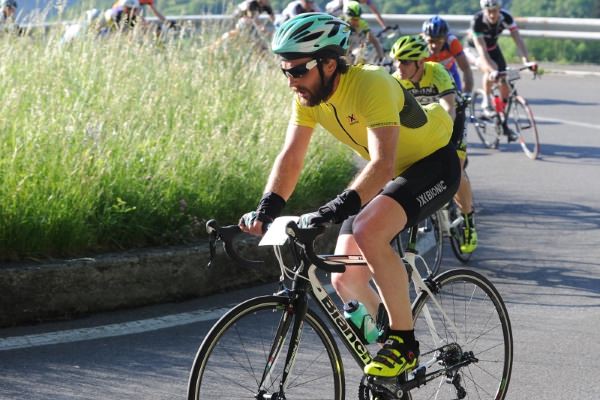 GF Gimondi-Bianchi's "jubilee" on 15th May 2016
The organizers set the official date of the event in Bergamo, whose 20th edition coincides with the Extraordinary Holy Year announced by Pope Francis
After the resounding success of the 2015 edition – dedicated to 50 years of Felice Gimondi's yellow jersey at Tour the France 1965 – GM Sport organizers officially started the preparation of another special event. As the Granfondo Internazionale Felice Gimondi-Bianchi celebrates its 20th edition in 2016, plenty of special initiatives are in progress to exceed the popularity and success this cycling4all event that already accomplished and gather a massive number of amateur riders from all over the world.
To fix the new date was the organizers' first step: the 20th Granfondo Felice Gimondi-Bianchi will take place in Bergamo on Sunday, 15th May 2016, and the 20th edition will represent a sort of jubilee just in connection with the Extraordinary Holy year Pope Francis announced 15 years after the Great Jubilee of 2000 wanted by St. John Paul II.
With the aim to further improve the participation (3.740 registered riders in 2015 with a shiny +60% compared to previous year), the Granfondo Felice Gimondi-Bianchi will confirm the three classic routes, "short", "medium" and "long" (89,4 km, 128,8 km, 162,1 km) so beloved and appreciated by every cyclist of any level or age who had the opportunity to compete and enjoy the event's high organizational standard. Felice Gimondi personally charted the three routes.
GM Sport will soon announce the application opening date soon, giving the opportunity to enjoy some special opportunities for the early entrants.
Bergamo (Italy), July 28th, 2015