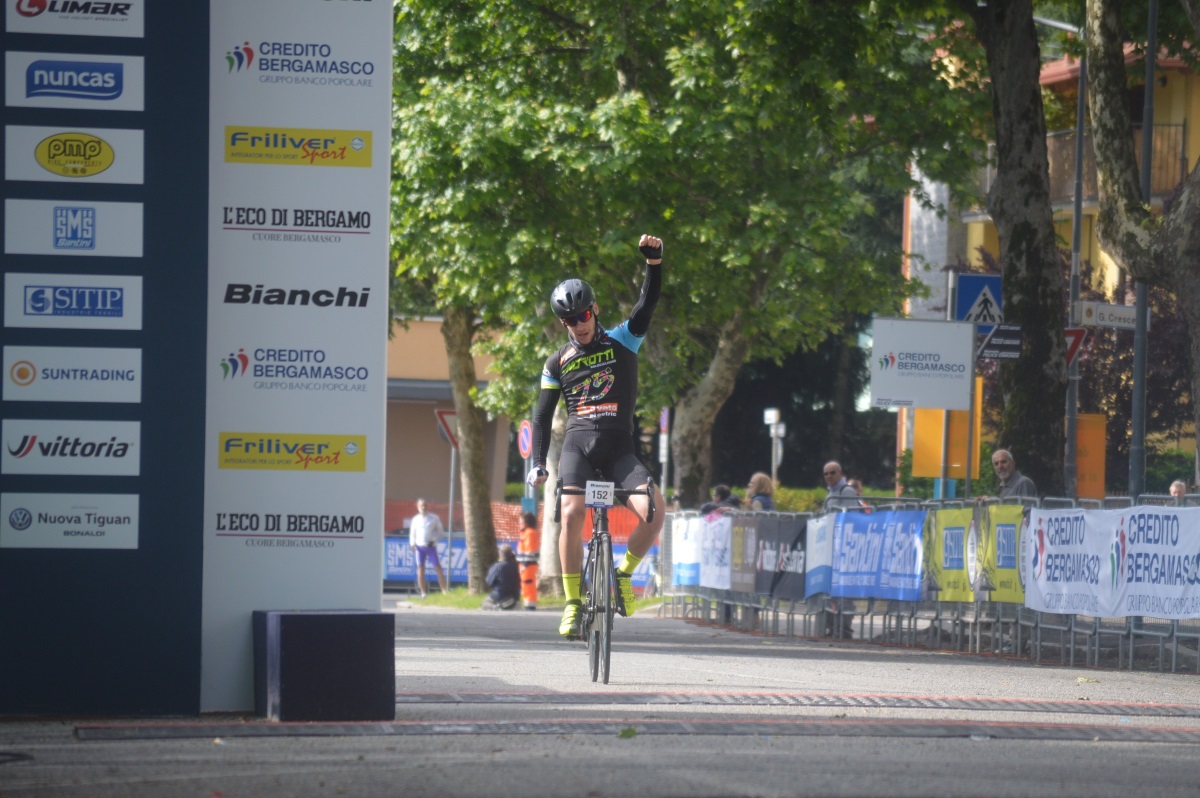 One-color podium on Granfondo Gimondi-Bianchi's short route
Team Morotti takes all: Fabio Fadini clinches the short race victory (89,4 km), Tania Manzoni (Bianchi Factory Team) prevailed among women. The event grazed the 4.000-participants benchmark
Fabio Fadini was the 20th Granfondo Gimondi Bianchi's first winner today, Sunday 15th May in Bergamo, on the shorter route (89,4 km) clocking a 2h24'36" time. A one-color podium came up as all the first  three riders belong to the Team Morotti: behind Fadini, Glauco Maggi and Fabio Cremaschi took the second and third spot respectively with a 0:20" gap. Bianchi Factory Team's Tania Manzoni won the women's race.
The Jubilee edition took advantage of perfect weather conditions delighting almost 4.000 participants (exactly 3.904) attending a very successful event.
At the start, Felice Gimondi dressed the beautiful 2016 celebrative jersey (a patchwork of all the jerseys conquered by the Italian Champion) surrounded by many personalities loving cycling such as Italian Police deputy commander Matteo Piantedosi, Lombardy's Sports Assessor Antonio Rossi, Superbike rider Leon Haslam, skier Mattia Casse and Italian biker Chiara Teocchi.
"Once again  all the participants to our event enjoyed a perfect organization. Under the guidance of Beppe Manenti, everyone rode on three amazing courses in full safety", Gimondi stated.