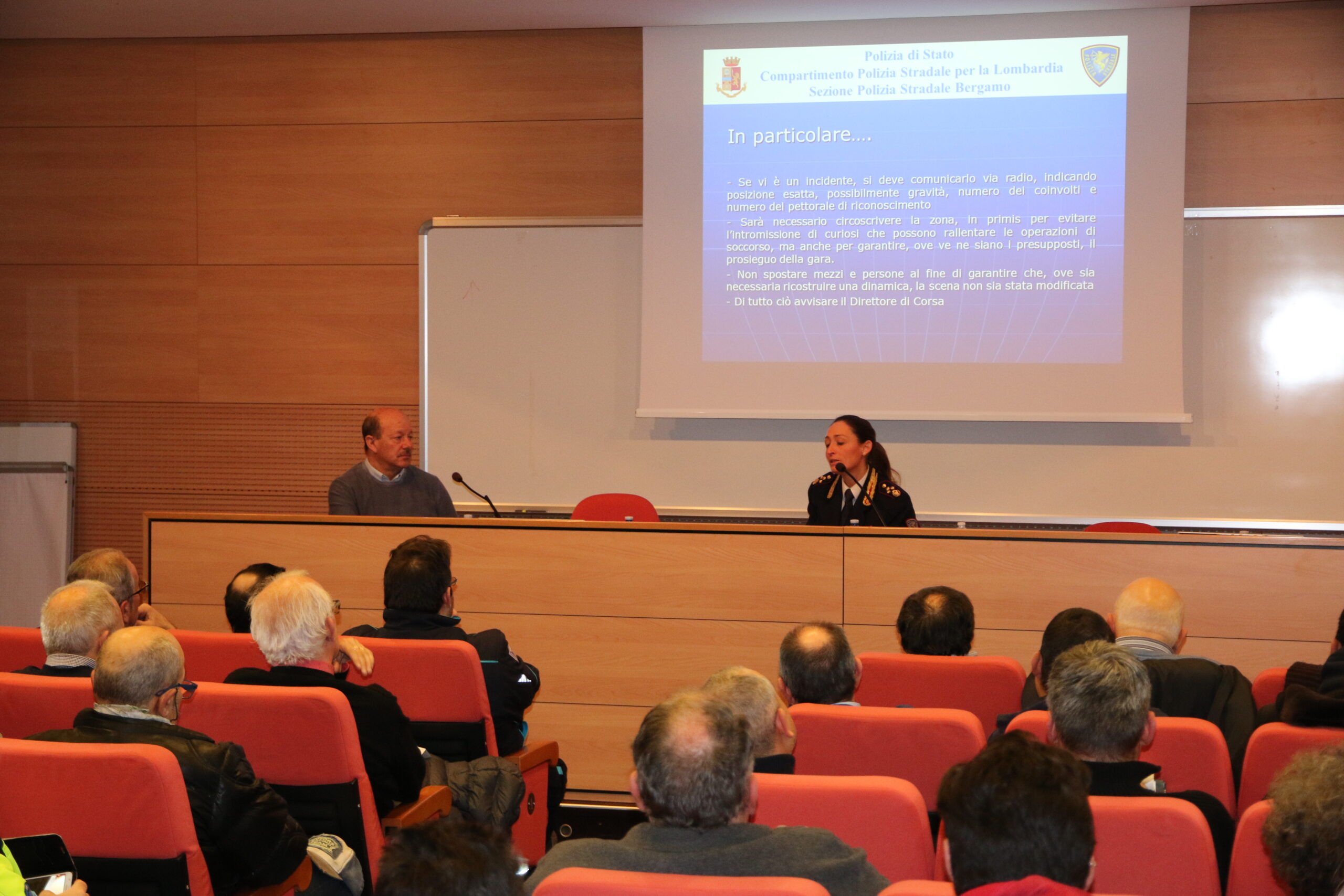 GF Gimondi safer than ever with 95 additional overseers
For the third year in a row G.M. Sport runs a course to train new ASA staff with 95 further volunteers to ensure the best protection at the crossroads during the event scheduled on Sunday 10th May
The roads of the 24th Granfondo Internazionale Felice Gimondi – Bianchi will be safer than ever. With the support of the Italian Cycling Association regional and provincial committees, the event organizer GM Sport had the opportunity to finance this training course in order to increase the number of road security workers (ASA) for the special day of May 10th.
The new hundred participants to the 2020 course edition, hosted at the Bergamo's Cittadella dello Sport, will improve the team of the 300 certified volunteers that have already been trained in the last three years.
"A number – GM Sport's manager Giuseppe Manenti explained – that complies the Ministry of Interior's guidelines, and confirms our commitment to allow the Civil Protection of the territory and all the volunteers to acquire adequate skills and provide the proper level of safety at each cycling event. Having trained more than 300 volunteers makes us very proud of the service improvement that our Granfondo offers to cyclists and residents of the Bergamo valleys".
How to register for 2020 Granfondo Gimondi – Bianchi
You can register for the 24th edition of Granfondo Gimondi Bianchi either by filling in the online form on the official website (click here), or at the G.M.S. Sport Office in Via G. Da Campione, 24/c – 24124 Bergamo.
For further information: GM Sport, info@felicegimondi.it, ph. +39 035.211721.
Bergamo (Italy), February 22th, 2020