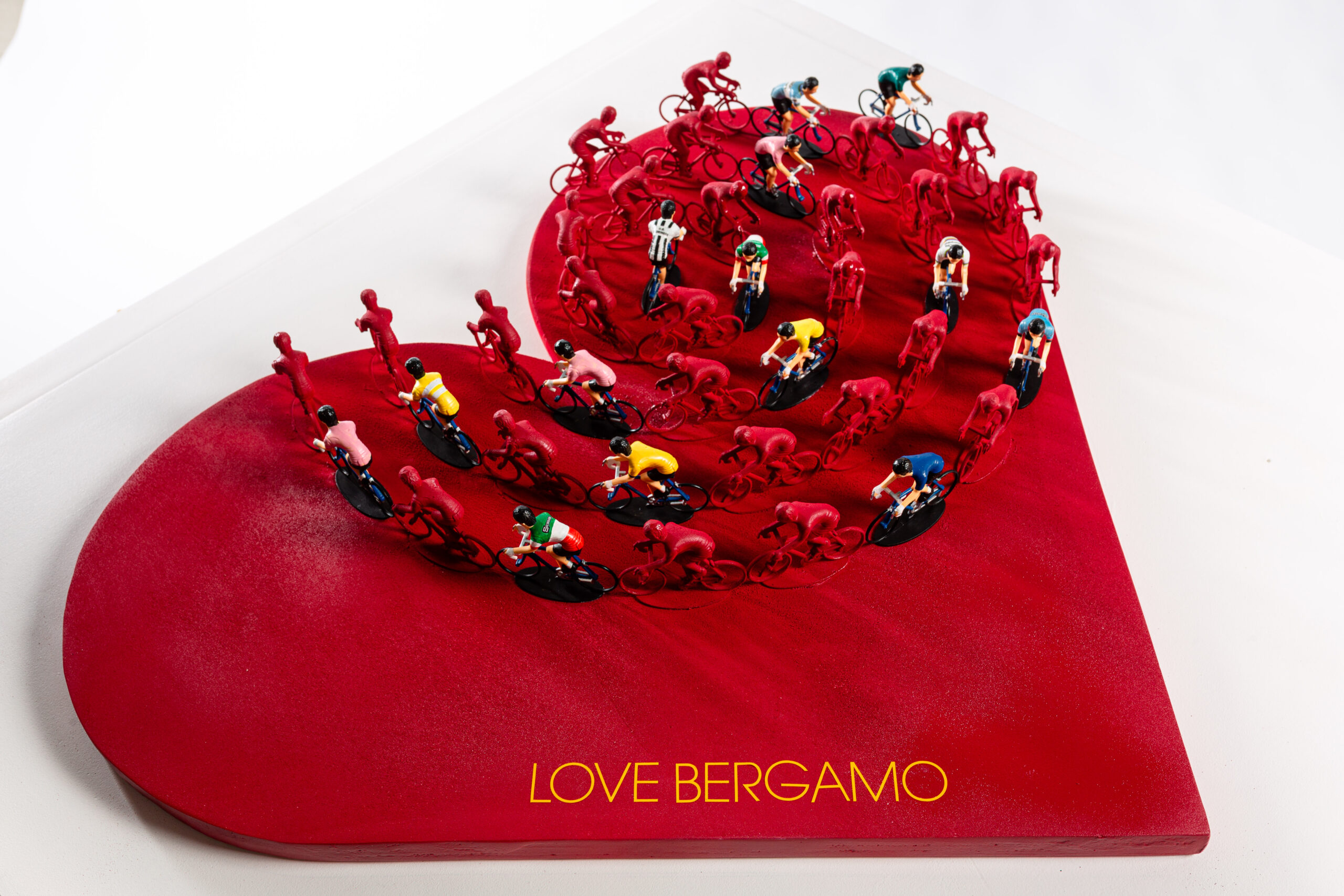 GF Gimondi and Bergamo restart together
After the cancellation of 2020 edition due to the Covid-19 emergency that hit Bergamo and its surroundings, the Granfondo Internazionale Felice Gimondi Bianchi will take place on Sunday May 9th 2021.
The Granfondo Internazionale Felice Gimondi Bianchi will officially take place on Sunday, May 9th 2021. As usual, the date of the 24th edition has been announced in conjunction with the 2020-2021 Serie A calendar. The GF Gimondi Bianchi organizers waited to know when the Atalanta BC would play an away game, to guarantee full safety and better control of the roads in the stadium area, the beating heart of the event.
The 2021 edition of the event will be an opportunity to restart for Bergamo and its local cycling movement. After cancelling the 2020 edition due to the Covid-19 emergency that hit hard Bergamo and its province, the GMS organizers aim for a remarkable 2021 event, to pay tribute to the memory of Felice Gimondi and all the Coronavirus' victims in a year of great suffering.
"The 2021 Granfondo Internazionale Felice Gimondi Bianchi will be an emotional moment and an opportunity to restart – said long-time organizer Giuseppe Manenti. – We want to breathe the celebration and sports atmosphere again, as this event has always been able to give over the years. As usual, the pure organizational aspect will be fundamental: in the time of Coronavirus, it's not easy to set up a sports event like a Granfondo. However, we are ready to guarantee the utmost security to our riders, fans, media and staff".
The key visual of the 24th edition is a red heart. A reminiscent of the balconies of Bergamo and province, a territory that does not want to forget the difficult moments of the last months. The red heart reflects the sentiment of the event dedicated to Felice Gimondi: the installation displays 14 riders with the jerseys that characterized Gimondi's career.
In the next few weeks, GMS will announce the registrations' opening date, while the 2700 fans who had already registered for 2020 will automatically be enrolled in the 2021 edition. The commemorative jersey will be the same originally unveiled for the 2020 edition, dedicated to the ASD Sedrinese, the first Gimondi's team. The Granfondo's jerseys are expressly designed by GMS and crafted by Santini, and are a much cherished souvenir for both fans and collectors.
The Granfondo Gimondi Bianchi will confirm the three classic routes – "short", "medium" and "long" (89,4 km, 128,8 km, 162,1 km) – personally charted by Felice Gimondi. In the past few weeks, the GF Gimondi, along with other established cyclosportive organizers, launched a proposal to open the Granfondo events to the competitive categories in the next future, that is expected to be examined by the Italian Cycling Federation.
For further information: info@felicegimondi.it