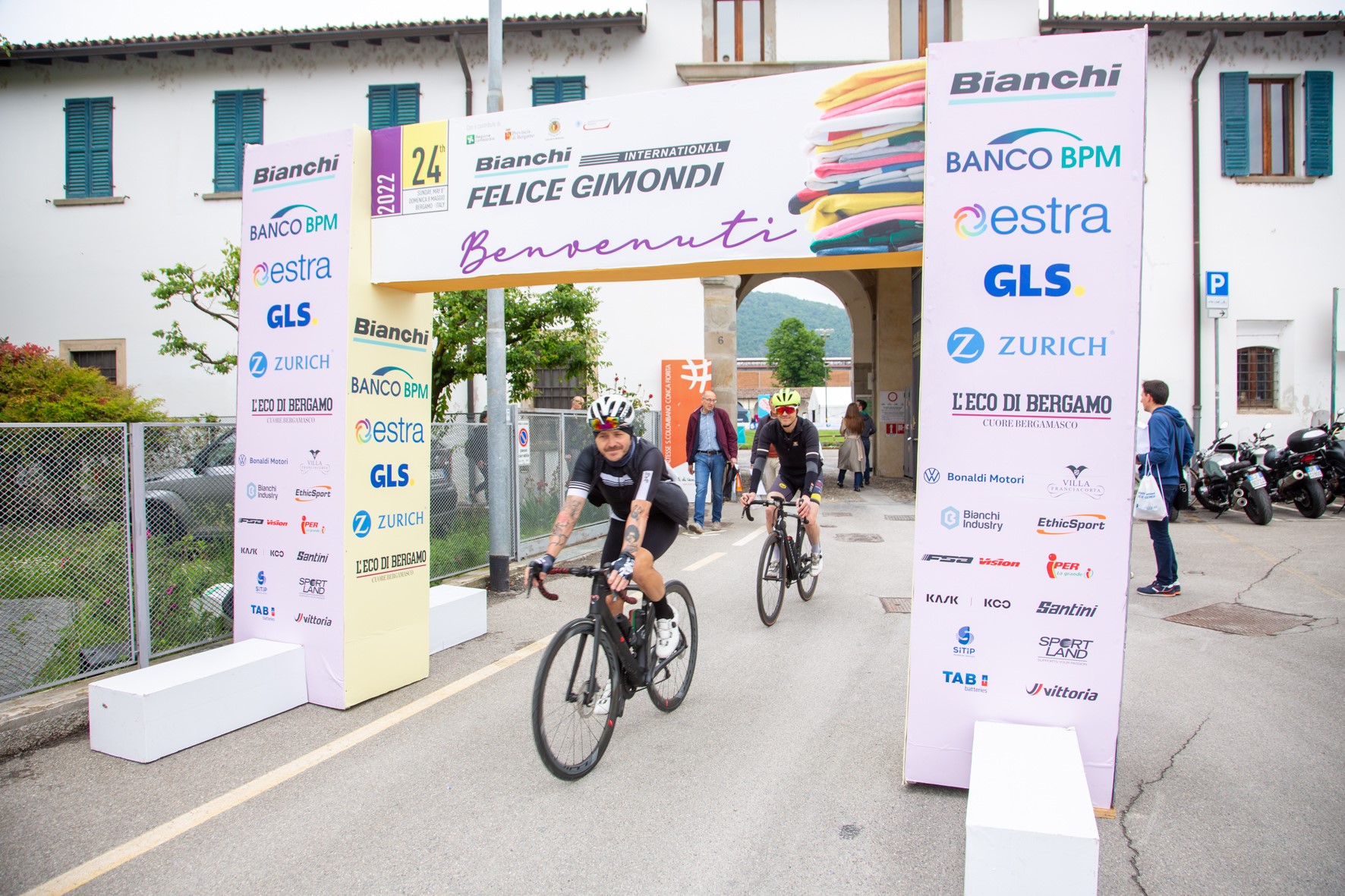 Granfondo Gimondi returns in Bergamo, first time without Felice
Tomorrow, Sunday, May 8th, 3500 participants will join the Granfondo after two years off due to the pandemic: touching moments awaited at the first edition without the Italian champion, passed away in 2019
Few words and great emotion: tomorrow, Sunday May 8th, the 24th edition of the Granfondo Internazionale Felice Gimondi – Bianchi will kick off at 7 am, the first time without the late Italian champion. All the 3500 participants will ride on Bergamo's road to honour his name, hoping for the good weather to last until the end of the race. However, it will be a one-of-a-kind edition, and a great fest, even without Felice.
The riders who signed-up for the 2022 Granfondo Gimondi come from 25 Countries and 5 Continents, from the United States to New Caledonia, from Chile to Norway. The routes available are the usual short (89,4 km) and medium (128,8 km) ones, while the long course has been modified due to a road break on Thursday, counting now on a total of 145 km.
Preliminary operations have already started today, Saturday, May 7th, in the "Lazzaretto" headquarters, where title sponsor Bianchi and other partners showcase their brands at the Expo Village.
The weather is expected to be cloudy with warm temperatures, while the rain shouldn't come until 4 pm, once the race will be over. The start will be featured by the 22 "Puntuali", those who joined every single edition of Granfondo Gimondi since 1996. The event is valid for 5 Granfondo Series: Alé Challenge, Brevetto dei Campionissimi, Maglia Nera, Prestigio and Zero Wind Show.
Safety on the course is guaranteed by over 300 on-field specialists, together with more than 70 vehicles on the road.
Athletes of "Obiettivo3", the project of Italian paralympic icon Alex Zanardi encouraging disable athletes to take on sports, will also be at the start in Bergamo.