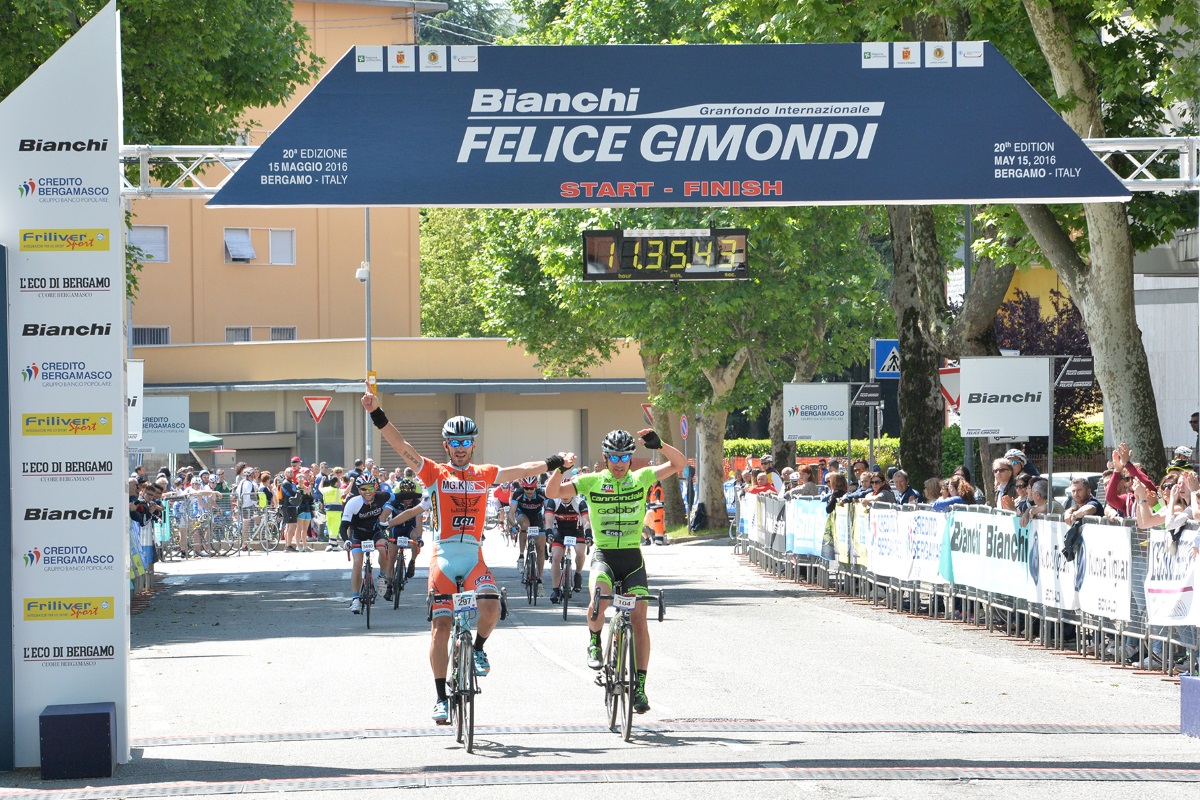 Elettrico thrills Granfondo Gimondi-Bianchi finale
Elettrico and Zanetti crossed the finishing line side-by-side. "We sealed a fantastic event in name of friendship".  Wonder-mum Simona Parente secured the women's race success
Tommaso Elettrico (Team Miche-MG.K-Vis) was the overall winner of the 20th Granfondo Gimondi Bianchi. The rider from Basilicata clocked a 4h35.44 time in covering the long-distance, 162,1 km course and finalizing a perfect day for the event. The Jubilee edition achieved an outstanding success with almost 4.000 registered riders.
Igor Zanetti got to the the finish side-by-side with the winner, then Enrico Zen placed third with an over 5-minute delay. Elettrico and Zanetti swept the field but didn't face each other in a sprint for the win, in a surprising finale. "It was a fantastic race, and we chose to conclude it in the name of friendship – Elettrico explained – and since I had not won yet in this season, it seemed the best way to finish it for us."
The women's event saw Simona Parente (Team Somec-MG.K-Vis) take the stage for her eighth seasonal success. Simona is a former pro-rider turned to absolute wonder-mom: she was back to the competitions in 2015, after giving birth to three sons!
Jacopo Padoan was the fastest rider on Selvino climb(26'31") getting the special award in memory of Eugenio Mercorio.