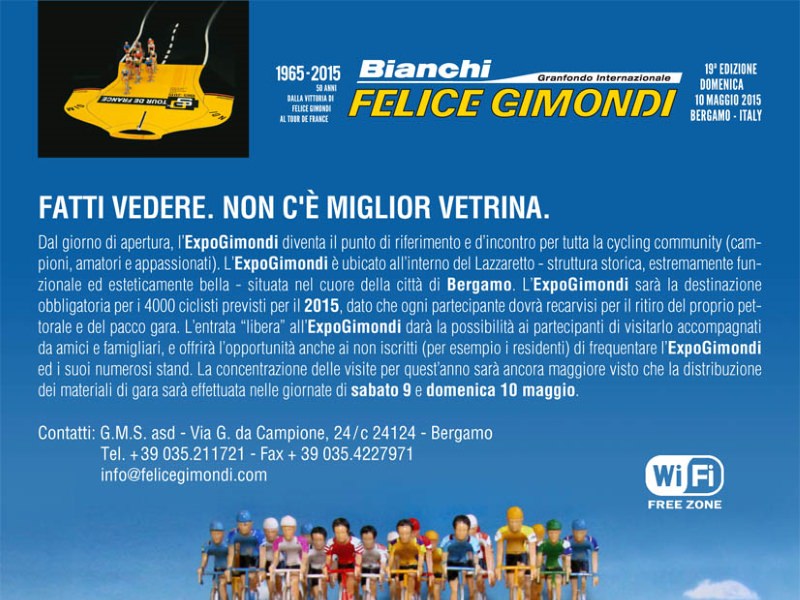 Can't miss ExpoGimondi's meeting point in Bergamo
Regardless whoever they are, amateurs, fans and superstars will gather at the ExpoGimondi, intended to be a meeting place for the athletes taking part to the 19th Granfondo Felice Gimondi-Bianchi, as well as the whole cycling community all around. Indeed, Saturday May 9th from 9:00 am onwards the Expo will be the riders PPO to withdraw their race packs and numbers.
ExpoGimondi will be located inside the Lazzaretto (Via Marzabotto, Bergamo), the event's headquarter. Saturday May 9th (09.00-20.00) and Sunday 10th (09.00-16.00) cycling fans can have free entry and visit Expo Gimondi booths.
Click here to download the playbill