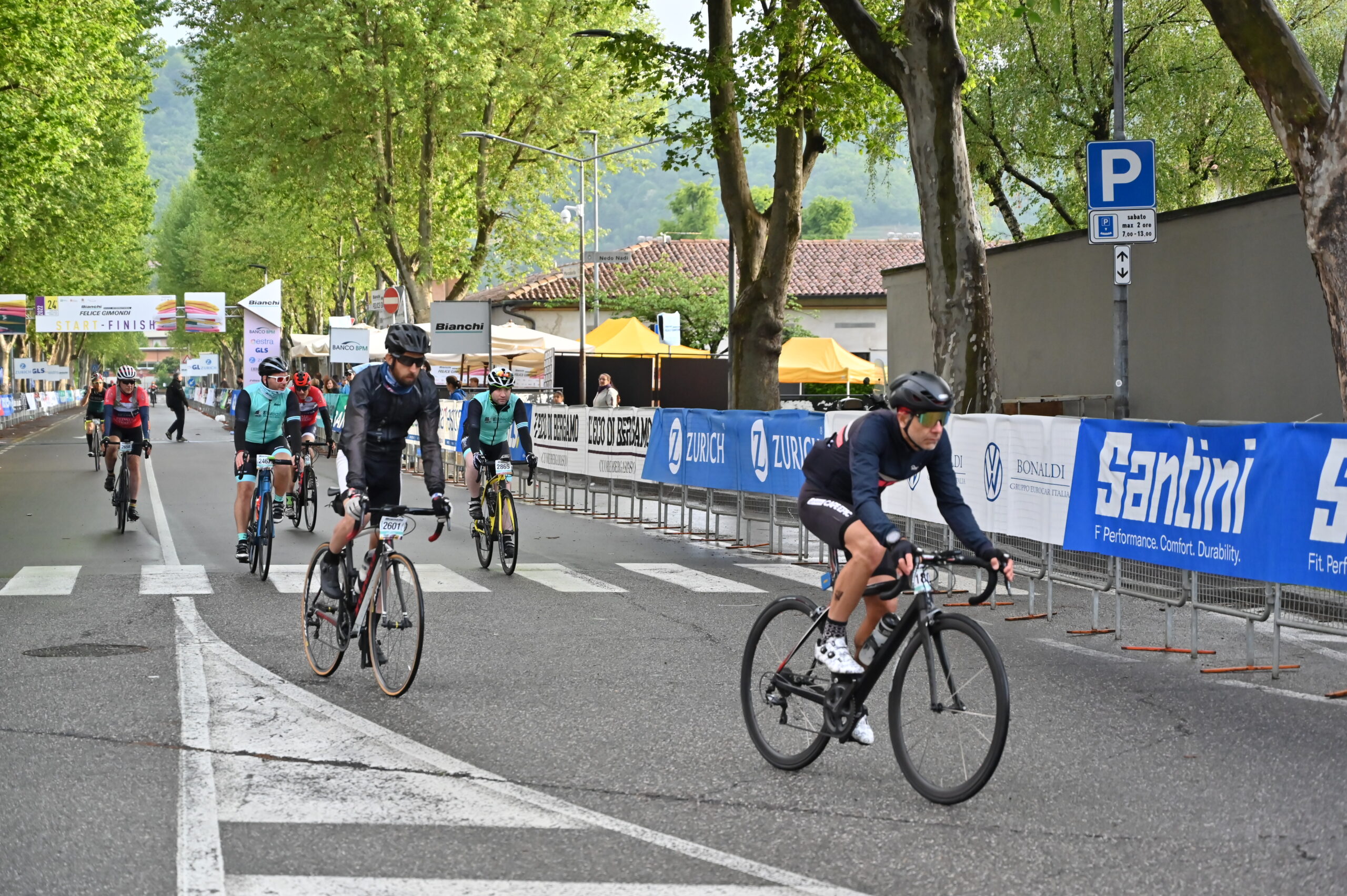 Good first "Gimondi" for Rossano Mauti and Alessia Bortoli
Rossano Mauti is the medium stage winner, as well as Alessia Bortoli among women: a super "premiere" in Bergamo for both
As the effort becomes harder, more longed for is the goal. After three and a half hours ride, the time of rendering of accounts for the medium route (128,8 km) has come at the Granfondo Felice Gimondi Bianchi in Bergamo. An exciting finale highlights Rossano Mauti (AP 07Team Ciclirossi) outsprinting 2019 winner Federico Brevi in style, while Francesco Avanzo claims third with a 24" delay.
Mauti comes from Anzio (south of Rome) to turn his very first time at the "Gimondi" into a success, as he decided to play cycling for the time being and this prestigious win repays him in full. As far as Trofeo Mercorio uphill TT concerns, Samuele Chiappa clocks the fastest time.
Even the women's medium race celebrates an unprecedented winner as Alessia Bortoli (Capitani Minuterie) tops the podium in her debut at the GF Gimondi along Valeria Curnis and Chiara Quartesan, second and third respectively.