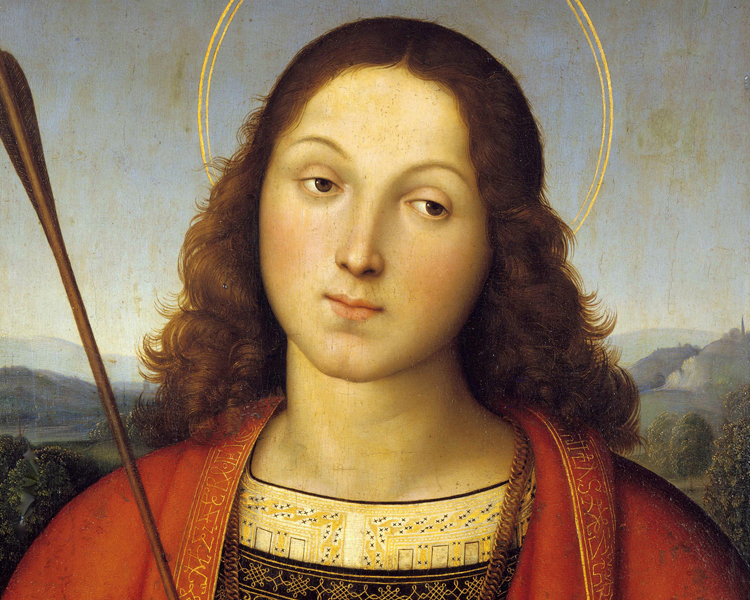 GF Gimondi and Raffaello, perfect match in the name of Beauty
Alongside Granfondo's 22nd edition, the first weekend of May will be the last possible date to visit the exhibition in Bergamo dedicated to the topmost Italian artist
The bond with the art has always been one of Granfondo Internazionale Felice Gimondi Bianchi's hallmarks, as well as the close liaison with Bergamo's city and territory, even more on the occasion of Granfondo's 22nd edition – "Remembering the Vuelta", to honor the 50th anniversary of Felice Gimondi's triumph at the Vuelta a Espana – to be held next May 6th
The participants and accompanying people will have the opportunity to combine the competitive and racing experience with a visit to the exhibition "Raffaello e l'eco del mito" (Raffaello and the echo of his myth): a travel between the works and the heritage of the topmost Italian artist, opening on January 27th at Bergamo's Accademia Carrara (hosting Raffaello's "San Sebastiano") and going on until Sunday, May 6th, the day of GF Gimondi.
Visitors will enjoy thirtheen Raffaello's masterpieces, from Berlin's "Madonna Diotallevi" to the "Croce astile dipinta" (Poldi Pezzoli Museum) and Lille's "Ritratto di giovane". Furthermore, the works of over thirty artists will draw an unusual parabola from the Renaissance to nowadays: Pinturicchio, Luciano Fabro, Perugino, Giorgio de Chirico, Signorelli, Picasso, Santi, Christo. Sixty paintings to retrace the education of the "Artist of the Beauty", his relationships, his myth in the 1800s and his heritage in the contemporary.
Beyond the unprecented artistic journey in the Accademia Carrara, the GF Gimondi Bianchi's guests will be called to ride one of the three routes – short (89,4 km), medium (128,8 km) and long (162,1 km) – personally drafted by Felice Gimondi and deeply appreciated by many participants from all over the World. There's another granfondo to paint, between challenging hairpins and breathtaking landscapes: another day full of Beauty, in all its forms.
How to register for 2018 Granfondo Gimondi Bianchi
All the cycling fans can register for the Granfondo Gimondi-Bianchi's 22nd editionfilling out the dedicated online form on the official website www.felicegimondi.it, or at the G.M. Sport Office in Via G. Da Campione, 24/c – 24124 Bergamo (tel. +39 035.211721 – fax + 39 035.4227971).