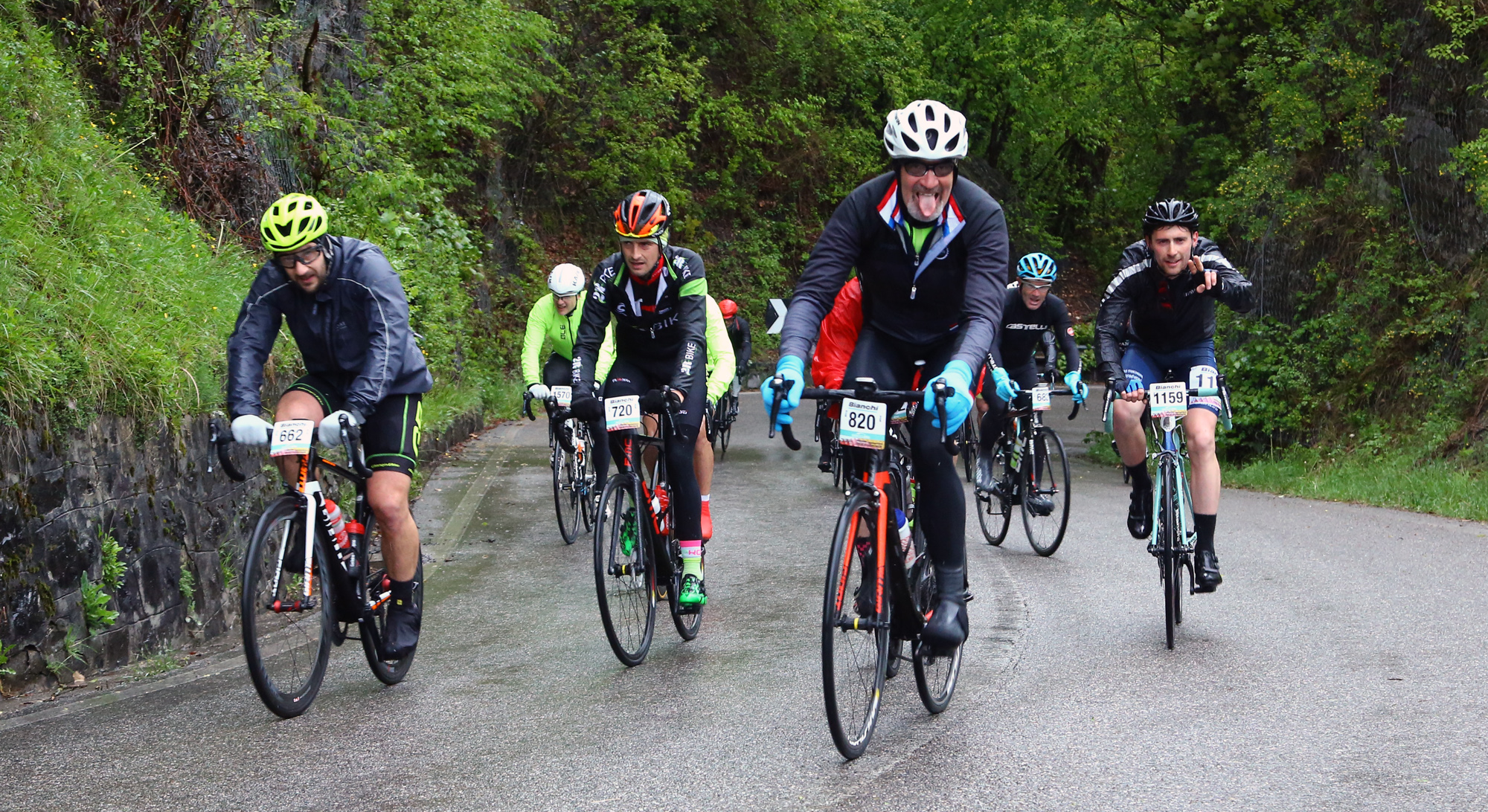 From Tokyo to Tokyo, GF Gimondi celebrates the Olympic dream
The 24th edition of the event to be held next May 10th, 2020 will also celebrate Milan-Cortina as selected host of 2026 Winter Games: "Fantasy and fun will remain our cornerstones"
Three dates (1964, 2020, 2026), five rings and plenty of colored wires characterize next Granfondo Felice Gimondi Bianchi's theme. The upcoming Olympic year inspired the concept of 24th International Felice Gimondi Bianchi Granfondo: from Tokyo to Tokyo, with Milan-Cortina in the background; from Felice Gimondi to all the athletes of every sport pursueing the OG dream. "Pedaling without losing the thread of our history, of the Olympic dream, of fantasy and fun", that is what the claim of the event scheduled on May 10, 2020 in Bergamo (Italy) says.
Felice Gimondi took in Tokyo's Olympics in 1964, the last season among the amateurs also marked by his triumph in the prestigious Tour de l'Avenir. "In 2020, after fifty-six years, the Olympics will return to Tokyo and we couldn't hope better to celebrate the anniversary. The recent assignment of the 2026 Winter Games to Milan-Cortina, which will directly affect our territory is another link with the OG and we'll somehow celebrate it in our event" GF Gimondi Bianchi's organizer Beppe Manenti explained.
The 24th edition's graphics recall the 5 Olympics' iconic colors (blue, yellow, black, red, green) also in the intertwined threads. The threads recall both the links between the three dates as well as the history, the Olympic dream and the pure fun perfectly embody Bergamo's Granfondo. No matter who wins or which kind of difficulties athletes and organizers face: "Fantasy and fun are the cornerstones for any sportsman and sportswoman, for the professional athlete pursuing an Olympic title as for the amateur whose best prize is improving himself", Manenti added.
Granfondo Felice Gimondi-Bianchi will confirm the three classic routes, "short", "medium" and "long" (89,4 km, 128,8 km, 162,1 km), personally charted by Felice Gimondi. GM Sport will announce the registration's opening date shortly, joined to some special opportunity for the early enrolled riders. Next autumn the Granfondo Gimondi Bianchi's organizers will draft and unveil a celebrative jersey linked to the event's theme
For further informations: info@felicegimondi.com
Bergamo (Italy), 8th August 2019