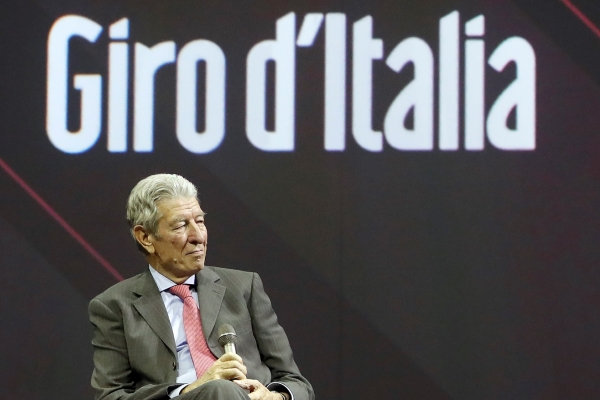 Entries to the "pink" GF Gimondi opening on November 2nd
From Wednesday November 2nd (9:00 am CET) onwards the Granfondo Internazionale Felice Gimondi Bianchi will accept entries for the event's 21st edition dedicated to the achievements of the Italian cycling legend at Giro d'Italia
Felice Gimondi and the Giro d'Italia will be the 2017 Granfondo Felice Gimondi Bianchi leit-motiv. After celebrating last year's Jubilee, the event is opening entries on Wednesday November 2nd, paving the way to the 21st edition to be held on Sunday May 7th, 2017 in Bergamo.
From Wednesday, 9:00 am CET, onwards all cycling lovers have the opportunity to pick up their spot in the earliest grids: the registrations will be open through the official website www.felicegimondi.it, by filling the online form, as well as at the G.M.S. main office in Via G. Da Campione, 24/c – 24124 Bergamo (tel. +39 035.211721 – fax + 39 035.4227971).
"Gimondi in the pink" will be this year event's headline to point out the unbreakable bond between Felice and the pink race, taking into accounts his resounding achievements (3 overall wins, 9 podium spots and 14 participations). Not surprisingly, the Italian cycling legend was one of the star guests at the 100th Giro d'Italia vernissage last Tuesday in Milan.
"Giro d'Italia is the dream race for any Italian youngster and it was so even for me. – Gimondi said – I won this race three times and I've never withdrawn in 14 participations. Year after year, I was driven by new motivations that led me to compete at my best. I will feel the same emotions on next May 7th, when I will return to wear for a day the legendary pink jersey".
The Granfondo three classic routes – short (89,4 km), medium (128,8 km) and long (162,1 km), personally drafted by Felice Gimondi – remain unchanged, as one of the event's strong points deeply appreciated by many participants from all over the World.
GF Gimondi's official jersey, designed by Santini Maglificio Sportivo – Made in Italy, can be ordered on the official website www.felicegimondi.it separately or joined to the grid spot in a single package. GM Sport under Giuseppe Manenti guidance planned a number of special initiatives aiming to further increase the popularity of the Granfondo Felice Gimondi Bianchi, well-known for its high-class organizational standard.