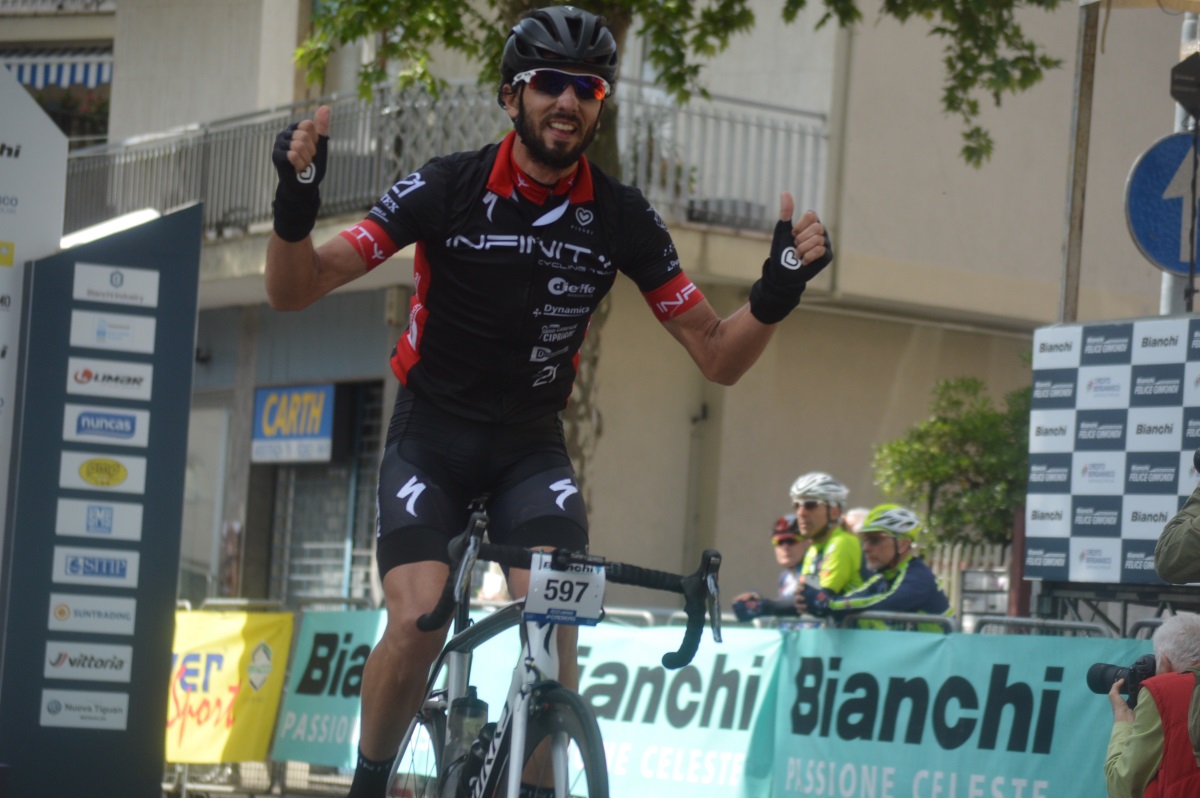 Talented Matteo Cipriani wins on the medium distance
The rider from Tuscany, owner of a textile fabric, was the best on medium course in his debut at Granfondo Gimondi-Bianchi
The 20th Granfondo Gimondi-Bianchi found its medium route winner as well: after covering the 128,8 km distance in  3h30.28, Tuscan rider Matteo Cipriani (Infinity Team) was the first to reach the finish line outsprinting Michele Attolini (Rana Tagliaro) while Luca Cantini (Team Morotti) rounded out the podium with a 0:42" delay.
In everyday life, the winner is the owner of a textile fabric in Prato and today he surely showed to have the makings of a top rider.
"It was my very first participation to the Granfondo Gimondi-Bianchi . I experienced a beautiful race and not just because of my victory. I thought not to be in perfect shape, the race outcome was a big surprise for me as well",  Cipriani explained after receiving Felice Gimondi's compliments.
In the women's race, the winner was Alice Donadoni of Team Morotti, the same local team dominating the men's short route with a one-colour podium and Fabio Fadini as the winner.
With  3.904 entries overall, GF Gimondi's Jubilee edition scored a full success, that brings it up among the top Granfondo events around, also thanks to the significant participation by international riders.