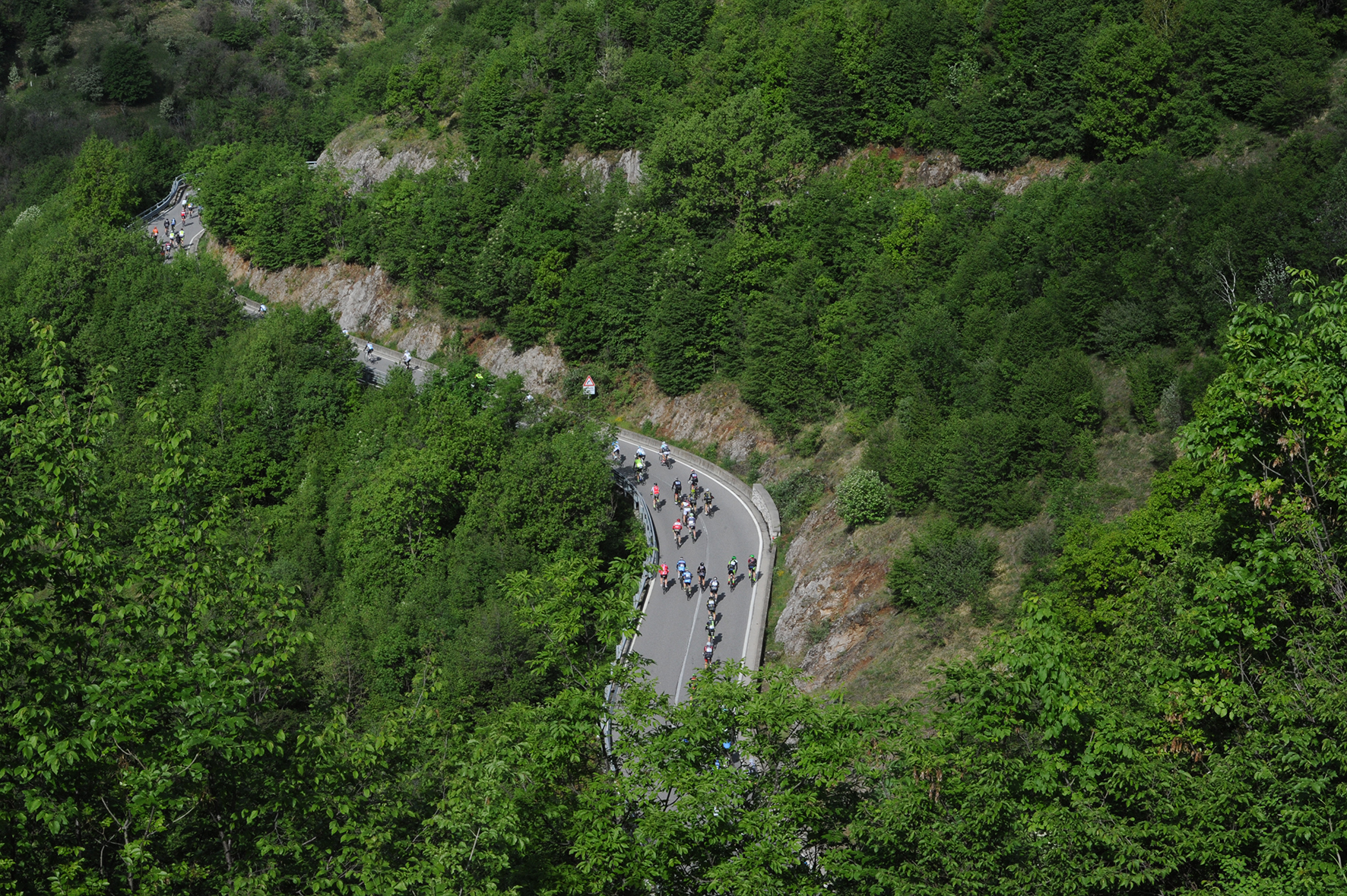 Road break causes Granfondo Gimondi course's change
A roadside wall collapsed in Bedulita (Bergamo) has made unavailable part of the classic long route, immediately modified and slightly reduced (145 km): after authorities approval, everything is ready for the Granfondo scheduled on Sunday in Bergamo
Last-minute change on the long route of the Granfondo Internazionale Felice Gimondi – Bianchi, which will be back in Bergamo for the 24th edition on Sunday, May 8th, bringing along 3500 participants. Due to the collapsing of a sustaining wall at km 22.500 of the Strada Provinciale 16 in the municipality of Bedulita, the G.M.S. organization has been forced to modify the route.
The original 162.1-km course, which was threatened to be cancelled, has been reviewed and will consist of 145 km overall. The variation concerns only the last climb from S. Omobono to Costa Valle Imagna, which will be shortened and rerouted to Ponte Giurino before rejoining the original route in Capizzone until the finish line in Bergamo.
"This unforeseen event clearly doesn't help, especially as we are back from two years off due to the pandemic – the event's organizer Giuseppe Manenti said – but we reacted promptly. We did everything to limit the variations on the course as much as possible while keeping the safety of our riders as main focus. I'd like to thank all authorities for the quick response and for the effort in reacting to this unforeseen event".
The routes of the short course of 89.4 km and of the medium course of 128.8 km remain unchanged, as their routes have not been affected by the event.
ROAD CLOSURES ON SUNDAY, MAY 8
Regarding traffic closures on the roads of the municipalities involved in the race, the local authorities ordered a 90-minute stop for the vehicle traffic, in both directions and on each on the three courses for the transit of over 3.500. After the transit of the broom-wagon, the traffic will be partially reopened, to ensure the further athletes to ride safely, under the supervision of the Law Enforcement.
On the roads of the 24th Granfondo Gimondi 55 Law Enforcement officers will be deployed, together with 100 additional signalling officers. In addition, 186 will be patrolling the minor crossroads on the three course. From a vehicle side there will be 40 technical escorts, 12 traffic police relays, 2 coordination patrols, 5 OC cars, 9 ambulances, 9 spot for mechanical assistance, 4 electric bikes for the last-km support and 5 volunteers of alpine rescue.