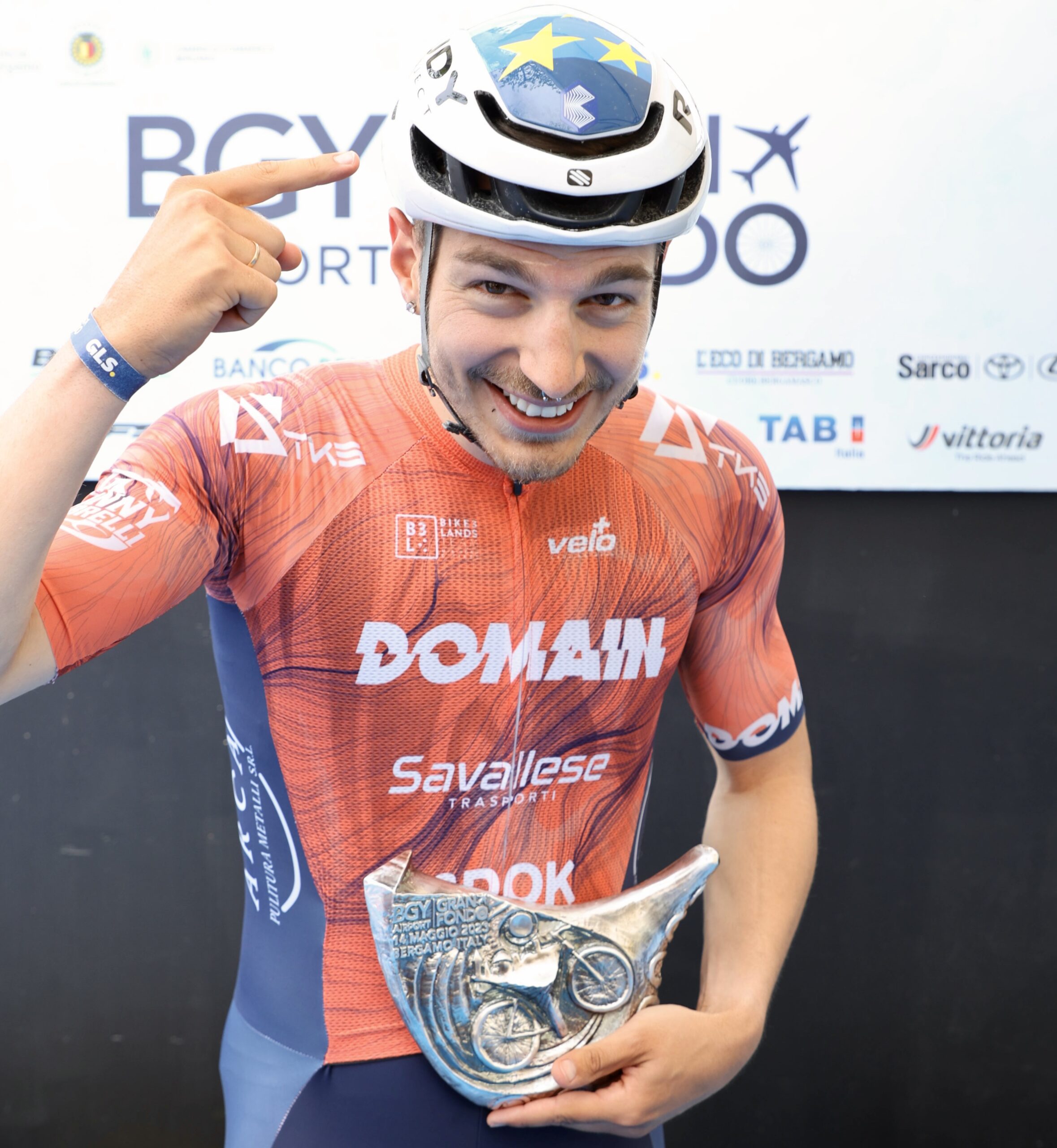 BGY Airport Granfondo spreads its wings: good first take in Bergamo
Over two-thousand starters greeted the debut of the new cycling event inspired by Bergamo's cycling culture and love, and its bike-friendly airport on Sunday May 14th. Manuel Senni and Maria Elena Palmisano were the overall winners while Tomas Colbrelli, Sonny's brother, prevailed on the medium distance
Bergamo has celebrated a new beginning today, Sunday, May 14th, the one of its representative Granfondo event shining a light on the reality and cycling love of the 2023 Italian Capital of Culture and on its ever-growing international airport. At 7:00 o'clock the Mayor of Bergamo Giorgio Gori and Bergamo's Province Councillor Giorgia Gandossi gave the ceremonial start to the story of the new BGY Airport Granfondo, risen from the partnership with the Milan Bergamo Airport, new partner and title sponsor of the event.
With a joyful procession of over 2000 riders, the new event has laid excellent foundations to extend a tradition of 25 years, blessed by a mild weather and no rain until the final finisher, in spite of the unpromising weather forecast. Same as in 2022, Italian Manuel Senni (Team Crainox) took the overall win completing the full 162,1 km distance in 4h33.27, at an average of 35,566 km/h. French Loic Ruffaut, from Briançon, was again runner-up, at 1.36. Federico Pozzecco (MGKVis Dal Colle), third at 2.04, rounded out the podium. The women's race was all about Maria Elena Palmisano (Garda Scott Matergia), who put on a solo clinic by sweeping away all the opponents.
One of the stories of the day was the winner on the Medium distance among men: Tomas Colbrelli, younger brother of former European Champions and Paris Roubaix winner Sonny Colbrelli.
In the race, Tomas wore Sonny's helmet decorated with the European Champion's jersey stars, as a good luck charm. "I have started riding just two years ago, I used to play football before. Through cycling, I fully understood how demanding and hard the professional sport is. Sonny would have deserved more, but he achieved great victories anyway", Tomas Colbrelli argued.
The Women's race on medium route was won by Luisa Isonni (Boario). Fabio Fadini was the fastest man to reach the finish back in Bergamo on the short distance, Sonia Opi did the same among women.
All in all, BGY Airport Granfondo certainly delivered a successful first time, a feeling reinforced by the positive feelings and feedbacks on the project by the riders as well as the strategic partner: a milestone of a new path for the strategical development of bike tourism in Bergamo and its province in the near future has been laid.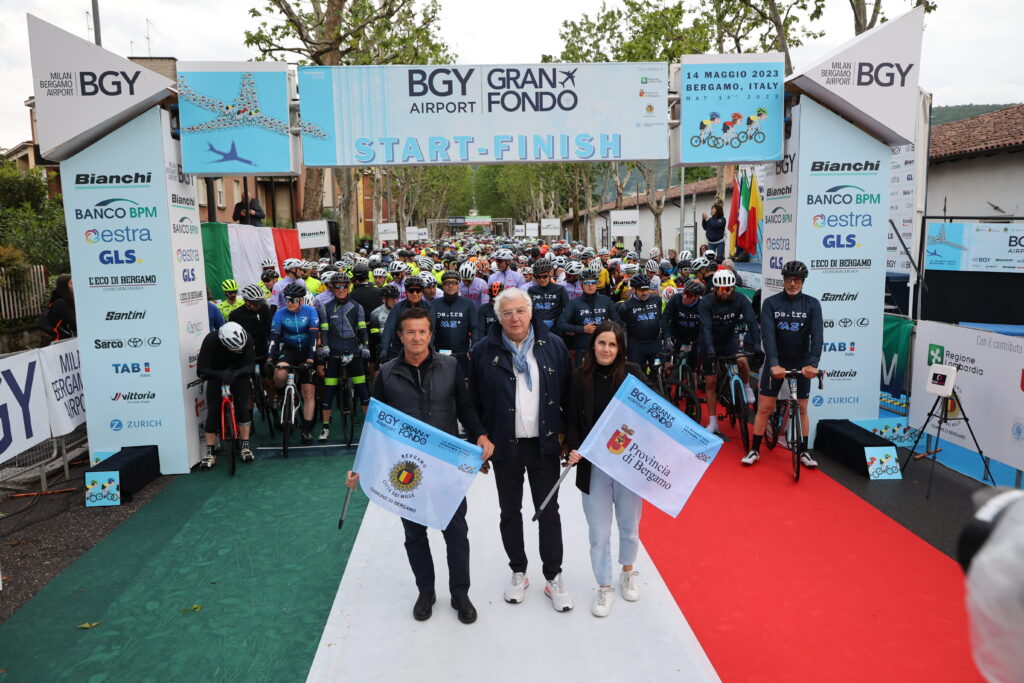 RESULTS
Long route (km 162,1) – MEN: 1. Manuel Senni (Team Crainox) 4h33.27, kmh 35,566; 2.  Loic Ruffaut (Fra) +1.36; 3. Federico Pozzecco (MGKVis Dal Colle) +2.04. WOMEN: 1. Maria Elena Palmisano (Garda Scott Matergia) 5h10.47, kmh 31,294; 2. Sarah Palfrader (Team Da-tor ISB) +22.34; 3. Sonia Passuti (Team Staweld Buzzolan Basso) + 29.20
Medium route (km 128,8) – MEN: 1. Tomas Colbrelli (Domain asd) 3h29.06, kmh 36,958; 2. Federico Brevi (Team Da-tor ISB) st; 3. Samuele Chiappast. WOMEN: 1. Luisa Isonni (Asd Boario) 3.55.33, kmh 32,806; 2. Vania Canvelli (Formigosa) +6.06; 3. Giulia Portaluri (MG KVis) +6.09.
Short route (km 89,4) – MEN: 1. Fabio Fadini (Team Breviario Bonate Sotto) 2h23.17, kmh 36,289; 2. Luca Boschini (Team Colpack) st; 3. Daniel Pellegrinelli (Team Seven Club) st. WOMEN: 1. Sonia Opi  (Team Bike Almè) 2h50.26, media 30,590; 2. Chiara Siboldi (Team Seven Club) +1.18; 3. Maria Donzelli (Bike Avengers) +2.29.