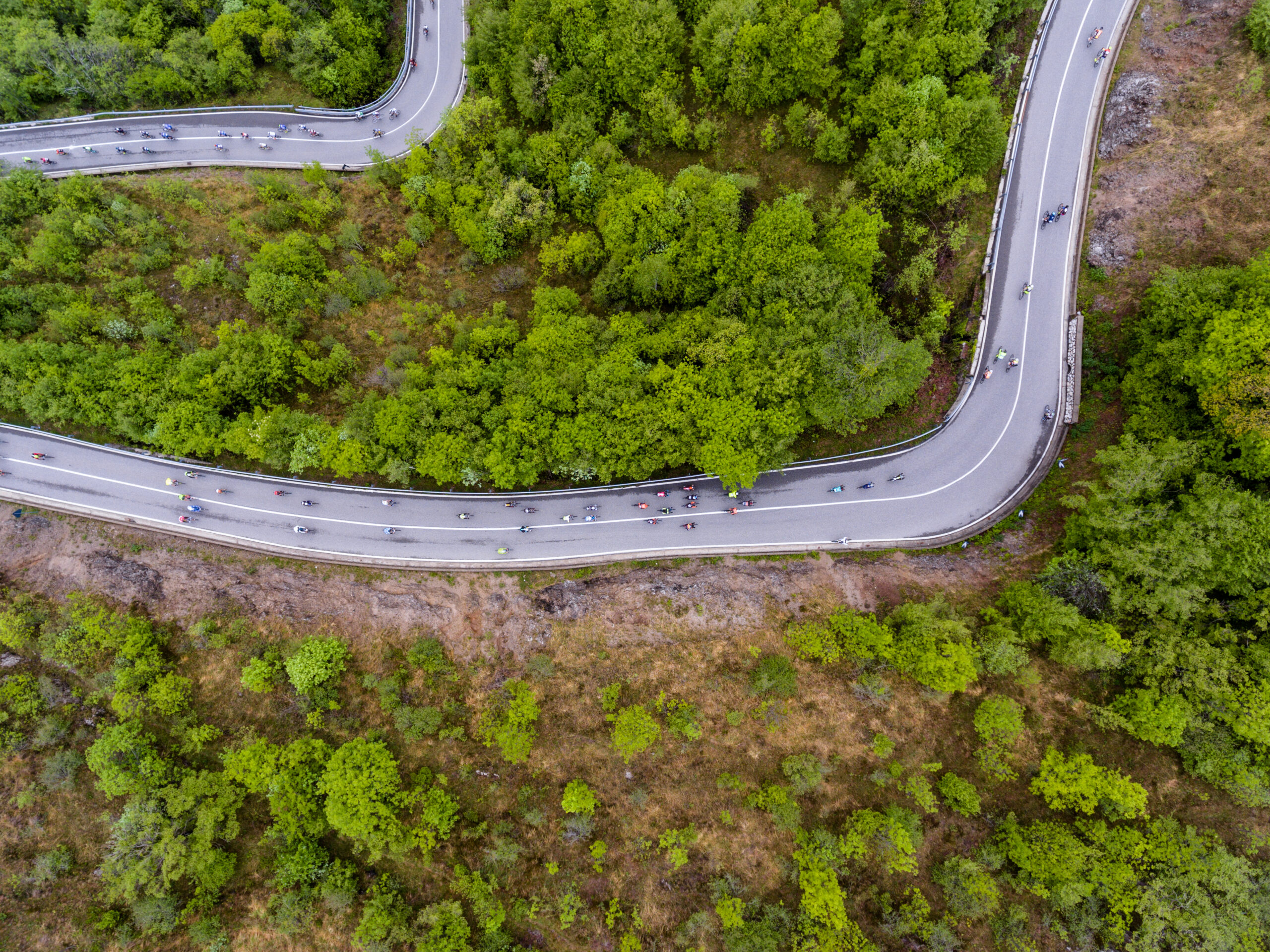 Granfondo Gimondi got full house for an exciting comeback in Bergamo
The cycling mass event reached the sold-out with 3.500 race packs for the first edition without the late champion Felice Gimondi on Sunday, May 8th, 2022. "That's an outstanding success", the organizer said
The 24th edition of the Granfondo Internazionale Felice Gimondi – Bianchi is definitively sold-out. The cycling mass event scheduled in Bergamo on Sunday, May 8th, reached the 3.500 race packs limit: an outstanding result, given the two years off due to the pandemic. The 2022 edition of the "Granfondo Gimondi" will also be the first one in the absence of the late Italian champion, on the 80th anniversary of his birth.
"Indeed, we achieved a great result – Granfondo organizer since 1996, Giuseppe Manenti, commented -, we did a good job in the past and left a mark. We can't wait to have all the athletes here at the start in Bergamo, in the name of cycling and Felice Gimondi: enjoy the fest". Also the 20 "charity bibs" whose income will be donated to Associazione Disabili Bergamaschi, a local association helping people with disabilities, have been assigned.
The figures of the event: thanks to the 3.500 registrations of the 2022 edition, the total amount of participants raised to 92.188 overall. Besides Italy, which will be represented by 17 regions (out of 20) and 81 provinces, the participants come from 25 different countries: Switzerland, Belgium and Germany are those with the most athletes. To highlight the international atmosphere of the event, 5 Continents will feature the Granfondo: Europe, Asia, Africa, Oceania and the Americas.
On Saturday 7th (from 9 am to 8 pm) and Sunday 8th (9 am to 4 pm) of May, the Expo Village "Felice Gimondi" will be open at the "Lazzaretto", right on the side of Gewiss Stadium, in the heart of Bergamo. Here, cycling fans and the whole community can check out brands, test products and enjoy the many activities organized, while the participants will receive their race pack.
The 24th edition of the Granfondo Gimondi is valid for 5 granfondo series: Alé Challenge, Brevetto dei Campionissimi, Maglia Nera, Prestigio e Zero Wind Show. The routes available are the three usual ones designed by Felice himself: the short one of 89,4 km (1.400 mt altitude difference), the medium one of 128,8 km (2.100 mt altitude difference) and the long one of 162,1 km (3.050 mt altitude difference).