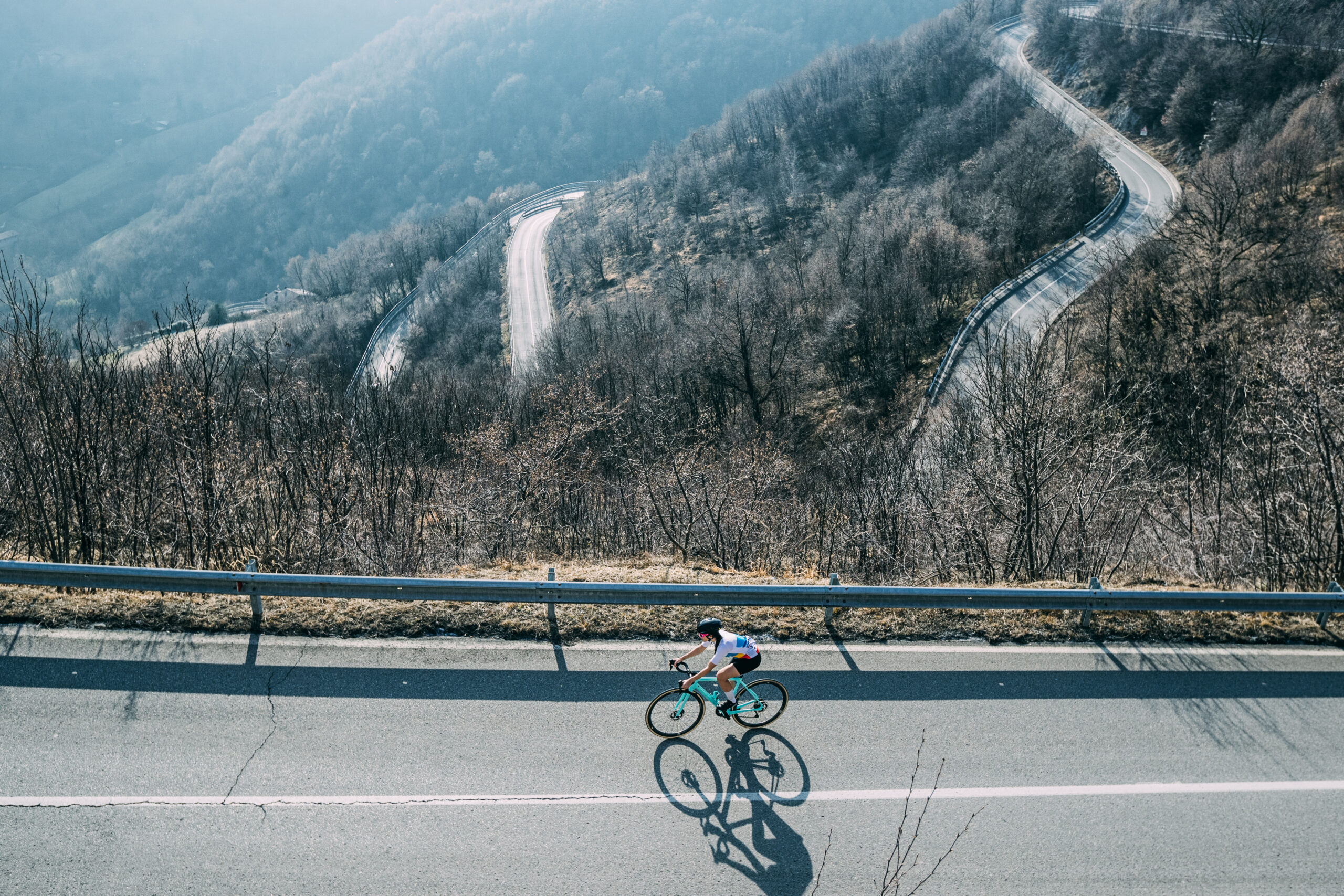 Bergamo and the BGY Airport Granfondo to connect Italy and Europe
The international airport of Milan Bergamo, managed by SACBO, boasts a strategic position to discover Bergamo and to reach the cycling event scheduled on May 14th, 2023
The BGY Airport Granfondo, scheduled for Sunday, May 14th, in Bergamo, is an event that gathers Italian and international cycling enthusiasts, in the name of sport and bike-mobility.
The event can boast the support of SACBO, the managing company of the Milan Bergamo Airport (whose international tag is "BGY"), and it's therefore easily connected with low cost flights to thousands of cycling fans from the rest of Italy and continental Europe.
Thanks to its central position in the North of Italy, which makes it close to the Alps, as well as to the city of Milan or to the Garda Lake, Bergamo is often the destination for weekends getaways, or the first step of a longer journey throughout Italy. Furthermore, Bergamo's airport is the third Italian terminal regarding the amount of passengers, the first European Bike-friendly airport and it is located just a few kilometres away from the heart of the city, that can be reached by bike from the airstrip. Beside a town full of historical heritage and food&wine excellences, the province of Bergamo can count on stunning landscapes by the Orobie Alps and the lakes, as well as enchanted valleys: the routes of the BGY Airport Granfondo crosses not less than 6 of them.
Hometown of many cycling champions, last but not least Simone Consonni winning the European title in the Points Race in Grenchen (Switzerland), after being Olympic champion in Tokyo, Bergamo also hosts multiple top-notch companies of the bike industry, such as Santini and Bianchi, long-time partners of the event. In addition, it will be the finish line of stage 15 at the 2023 Giro d'Italia, after a route that retraces for major part the ones of the BGY Airport Granfondo, featuring iconic spots such as Valle Imagna, the Selvino climb and the slope of the Città Alta.
Taking advantage of this low cost connection is even more beneficial in 2023, as Bergamo has been named Italian Capital of Culture, together with its neighbour, Brescia. Tourists who will land at the Milan Bergamo Airport, will be able to dive in its history, landscapes and tastes, and to easily join its greatest cycling event: the BGY Airport Granfondo.