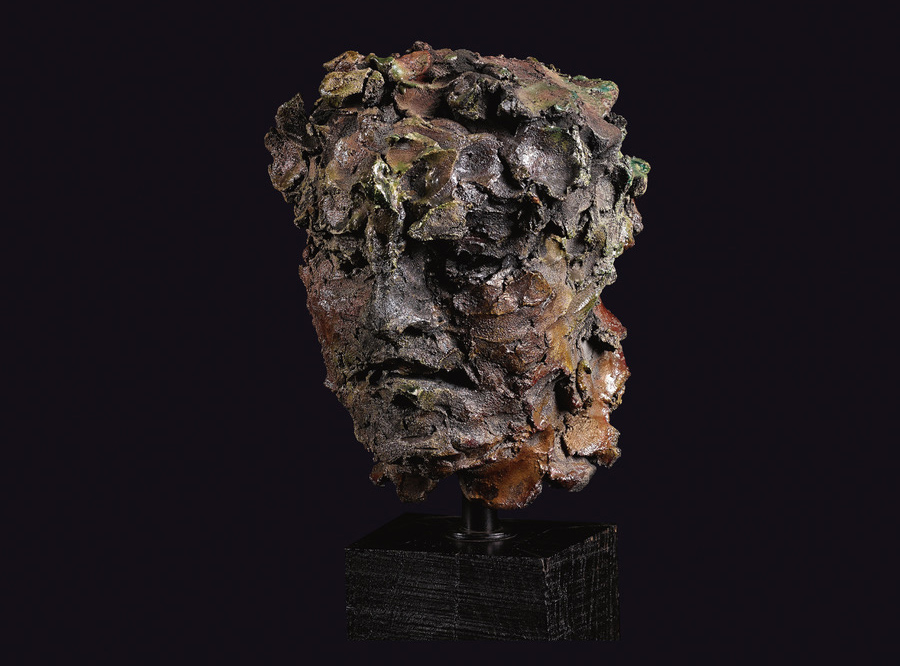 Previtali's sculptures to match art and cycling in Bergamo
The GF Gimondi's traditional exhibition will be dedicated to the 72-year-old local artist, coordinated by the Creberg Foundation in Bergamo
Nymphs, fauns and satyrs, classics echoes and mythical icons interpreted in a polychrome, modern and visionary manner. Carlo Previtali, 72-year-old artist from Bergamo, has been chosen this year by G.M. Sport for the "Arte, Pedali e Territorio" project (literally: Art, Bikes and Territory), in partnership with Creberg Foundation. Previtali artworks will be exhibited in Sala Traini (Creberg Bergamo) during the GF Gimondi Bianchi press conference on April, 16th and also in the Lazzaretto, the historical building that hosts the GF Felice Gimondi Village in the heart of Bergamo, during the weekend of the 23rd edition of the Granfondo which will be held on Sunday, May 5th.
Previtali joins the broad book of artists selected by G.M. Sport and Creberg Foundation in the past – under the personal coordination of the Secretary General of Credito Bergamasco Foundation, Angelo Piazzoli – also including Marco Ceravolo, Valentina Persico, Giorgio Paris, Hemo, Steven Cavagna, Tiziano Finazzi, Zaccaria Cremaschi, Marinella Bettineschi, Trento Longaretti, Fabio Agliardi and Giovanni Bonaldi.
After completing the Art School, Previtali attended the Brera Academy of Fine Arts in Milan, and earned his diploma in 1975 at Alik Cavaliere School of Sculpture. In 1981 he graduated in Architecture at Politecnico di Milano. His plastic arts teaching activity was focused in Bergamo at Andrea Fantoni Art School, Academy of Fine Arts Carrara, Art School of Bergamo and then of Lovere (Bergamo). His exhibition activity began in the Sixties with his participation in some art contests followed by his collective and personal exhibitions both in public and private spaces and his participation in the main art fairs in Italy.
Previtali's works are exhibited in many Italian museums including the Fondazione Museo Interreligioso of Bertinoro, the museum of the Stauros Foundation of San Gabriele – Isola del Gran Sasso, the Contemporary Art Collection of the Ravello Cathedral Museums, the Diocesan Museum of Mantua, the Civic Art Collection of Palazzo Vittone di Pinerolo, Museum of Sacred Art and Culture of Romano di Lombardia, Civic Museum G. Bellini Sarnico, Auditorium of the Vittoriale degli Italiani. In 2018, the dedicated Carlo Previtali sculpture Exhibition "Vices and Virtues" was held at Palazzo Creberg. He currently lives and works in Grumello del Monte.
How to register to Granfondo Gimondi-Bianchi 2019
You can register for the 23rd edition of Granfondo Gimondi Bianchi either by filling in the online form on the official website (click here), or at the G.M.S. Sport Office in Via G. DaCampione, 24/c – 24124 Bergamo (tel. +39 035.211721 – fax + 39 035.4227971).