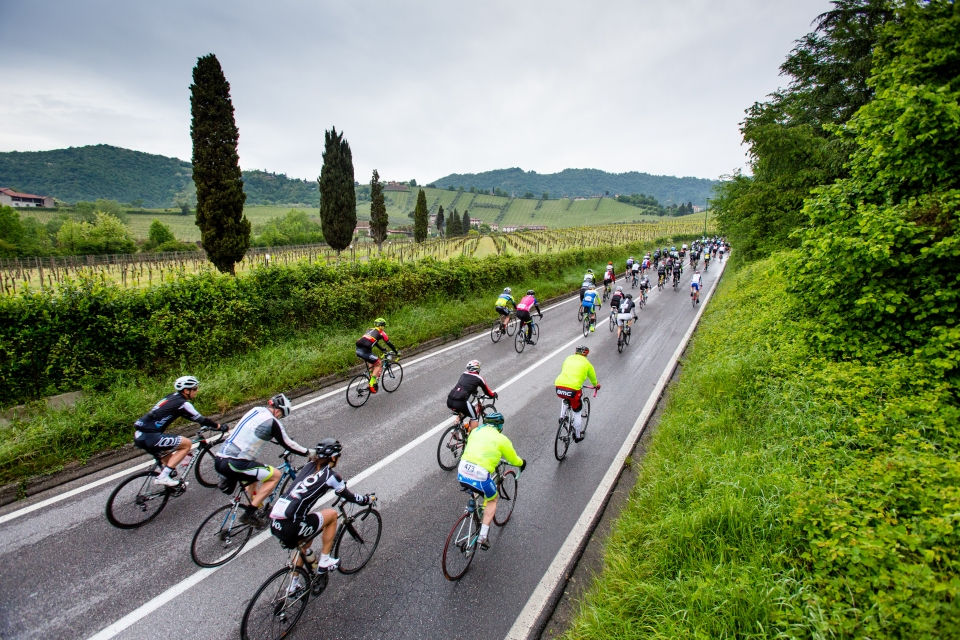 2020 Granfondo Gimondi Bianchi called off
Due to the national health emergency, particularly serious in Lombardy, the GF Gimondi Bianchi organizers have decided to cancel the event, planned on May 10th without asking for a new date: all cycling lovers getting together in Bergamo in 2021
Granfondo Internazionale Gimondi Bianchi organizing company G.M.S. officially announced the cancellation of the event planned in Bergamo on Sunday, May 10th. G.M.S. will not reschedule the race within the 2020 calendar, the appointment is therefore postponed to the next year in May.
"We hope the Covid-19 virus will be eradicated soon following to the tough restrictions imposed by the authorities and everyone organizing mass events cannot escape hard decisions. Bergamo's province was strongly affected by the virus, people are experiencing dramatic days. We cannot consider ourselves living in a different world; our decision is a due act", so the organizers motivated the decision.
The choice not to go setting a new date is based on accurate assessments. "Even when the emergency will be over, the return to normality will take time. As we have always paid great attention to safety in our event, we can't ignore this principle now under a calamity that calls us to the maximum respect for our fellow. We are confident that cycling lovers, especially those fond of our event, will endorse our decision".
Those who have already registered will automatically be enrolled in the 2021 edition at a frozen price, even in case of increased participation fee for the next year.
Meantime, Granfondo Gimondi – Bianchi has chosen to contribute with a donation to the Hospital Papa Giovanni XXIII in Bergamo, at the forefront facing the Coronavirus outbreak.
For further information: info@felicegimondi.it, tel. +39 035.211721.
Bergamo (Italy), March 12th, 2020