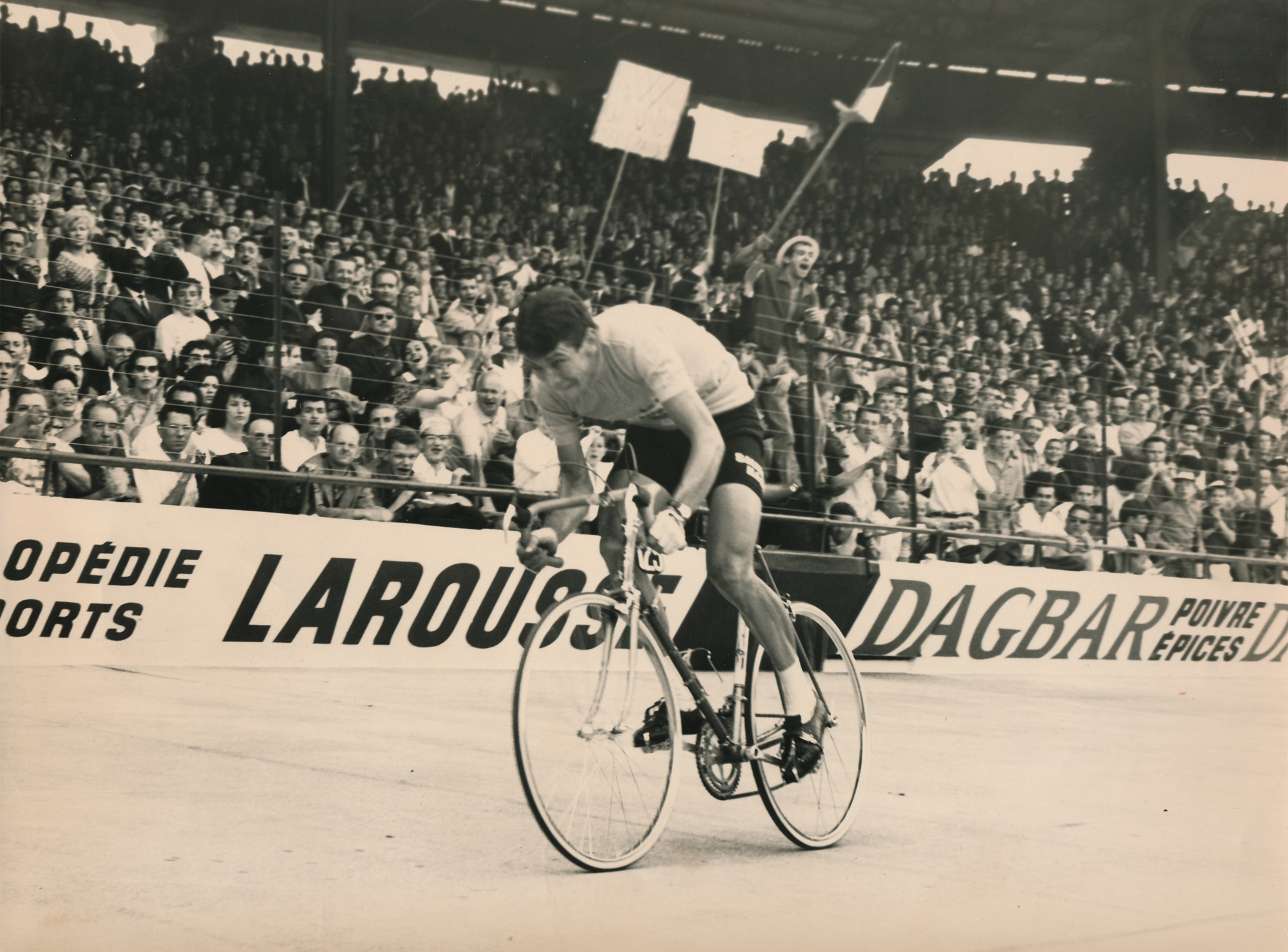 51 peaks, 51 feats: the GF Gimondi honors the Grand Slam's Giants
The graphics of the 23rd edition recall, with specific colors, the triumphs of the Magnificent 7 at Giro, Tour and Vuelta
"Fifty-one peaks for fifty-one feats" is the graphic concept of the 23rd Granfondo Internazionale Felice Gimondi Bianchi, to be held next May 5th, 2019 in Bergamo (Italy) and whose title – "Tribute to the Magnificent 7" – celebrates the deeds of Felice Gimondi and the other champions who managed to complete an unforgettable hat-trick. The twenty-three yellow-painted peaks symbolize the Tour de France won by the "Magnificent 7". The eighteen pink ones stand for the Giro d'Italia's triumphs written in their roll of honors. The red mountains are the Vuelta a Espana's wins that allowed Felice Gimondi, Jacques Anquetil, Eddy Merckx, Bernard Hinault, Alberto Contador, Vincenzo Nibali and Christopher Froome to complete the Grand Slam, winning all the three Grand Tours.
Felice shines in the special ranking of Giro d'Italia overall wins: 3, same as Hinault. Only Merckx did better, claiming the "pink race" in five occasions. Anquetil, Contador and Nibali left their mark in Italy twice, whilst Froome joined this club of champions by winning the 2018 Giro d'Italia. Anquetil, Merckx and Hinault can boast 5 GC successes at the Tour de France, Froome did it four times, Contador twice, Gimondi and Nibali once. King in his homeland, Contador claimed 3 overall victories at the Vuelta a Espana, one more than Hinault. Gimondi, Anquetil, Merckx, Nibali and Froome all finished the Spanish Grand Tour on the top of the podium once.
"We decided to highlight each of the seven champions' feats linking every victory to a peak, painted with the colors of the three Grand Tour events (yellow for the Tour, pink for the Giro, red for the Vuelta) and positioned to remind the legendary mountains of the Alps, Pyrenees and more: fifty-one peaks, as the achievements of the Magnificent 7" GF Gimondi Bianchi's organizer Beppe Manenti comments.
After celebrating, in 2018, the 50th anniversary of Gimondi's triumph at the 1968 Vuelta, that entered him in the inner circle of "triple crown" holders after the hits at the Tour (1965) and the Giro (1967), the Granfondo will celebrate the other champions who completed the grand slam. Anquetil completed the "hat-trick" in 1963, Eddy Merckx in 1973, followed by Bernard Hinault (1980), Alberto Contador (2008), Vincenzo Nibali (2014) and finally Chris Froome (2018).
As traditional for the event, the Granfondo Gimondi Bianchi's organizers are going to create an original celebrative jersey related to the theme of the 23rd edition. GM Sport will also announce the registration's opening date shortly, along with tosome special opportunity for the "early bird" entrants. Granfondo Felice Gimondi-Bianchi will confirm the three classic routes, "short", "medium" and "long" (89,4 km, 128,8 km, 162,1 km), personally charted by Felice Gimondi and much appreciated by every cyclist of any level or age.